Vito Drago
b1973
< BACK
Vito Drago was born in Palermo, Italy, in 1973. After studying fine art in Milan, he continued his studies at Central St Martin's School of Art in London, where he is still based. He has exhibited in Milan, Palermo and London.

Drago has worked in a variety of media and many of the works illustrated here reflect his interest in the materiality of books and documents. His cased book-collage-constructions are the result of his long obsession with books. He has always stressed that the books he uses and manipulates in his work are 'non-specific', saying that 'it is not the message of a particular book that interests me... there is no element of interpretation'. Drago takes the perception of books being representative of 'knowledge' and subverts and questions the certainty of that concept through deletion and obliteration - the content is irrelevant. He asks: 'what do we really know?'

Drago's 'LDN' project, with maps incised into open books, is his homage to London. He says it 'is a journey through all the places that have become significant to me; a metaphor for being HERE - NOW. I see these places as landmarks in the constant changeability that characterises London for me. London's essence lies in its diversity and contrasts, and when I create maps of London's places I do not intend to define this city, but rather allude to its morphology. I want to move along London's roads, be in its parks and squares, cross its bridges; and in doing so ignore any sort of compass.' In Which Direction ii (24/7), Drago comments on a contradiction that fascinates him - that governments and business constantly reassure us that they respect our privacy, and yet anyone living in London is often under surveillance and filmed by CCTV cameras around the clock.

Drago has exhibited regularly with England & Co, including The Map Is Not the Territory iii and Biblioteka, an installation of his bookworks in the lower gallery at England & Co in 2005. He was one of the six artists in Literary Constructs at England & Co (2006); in Contained Thoughts in the Library Exhibition Space at The Courtauld Institute (2009) ; and his solo exhibition Quesito indagine espediente was held in the Castello Beccadelli di Marineo in his hometown of Palermo, Sicily in December 2009.


SOLO EXHIBITION


2009


Quesito indagine espedient

(Matter Investigation Expedient), Castello Beccadelli di Marineo, Palermo.

GROUP EXHIBITIONS
2010

Recent work, England & Co, London.

2009

The Map Is Not the Territory Revisited, England & Co, London.
Contained Thoughts, Library Exhibition Space, The Courtauld Institute of Art, Somerset House, London.
A Compass Needle for Our Starry Universe, Zelle Arte Contemporanea, Palermo.

2008

Mapping the Imagination

, Victoria and Albert Museum, London.
2007

Culture Bound

: East Wing Collection VII, the Courtauld Institute of Art's biennial exhibition, Somerset House, London.


Anytown

, Mascalls Gallery, Kent.


We Like It A Lot

, Nettie Horn Gallery, London.

2006

Literary Constructs

, England & Co, London.

2005

After a Fashion

, England & Co, London.


Biblioteka

, England & Co, London.

2003

The Map Is Not the Territory iii

, curated by Jane England at James Hockey Gallery & Foyer Gallery, the Surrey Institute of Art & Design, University College, Farnham.
PUBLICATIONS
Quesito indagine espedient

(Matter Investigation Expedient), 2009.

The Map Is Not The Territory iii

, 2003.
STUDY
| | |
| --- | --- |
| 2000 | Costume Design for Theatre and Screen, Central St Martin's College of Art & Design, London. |
| 1997 | Fine Art, Accademia di Belle Arti di Brera, Milan. |
| 1992 | Diploma in Pictorial Techniques, Istituto D'Arte, Palermo. |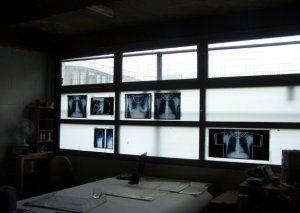 Vito Drago's studio, 2009