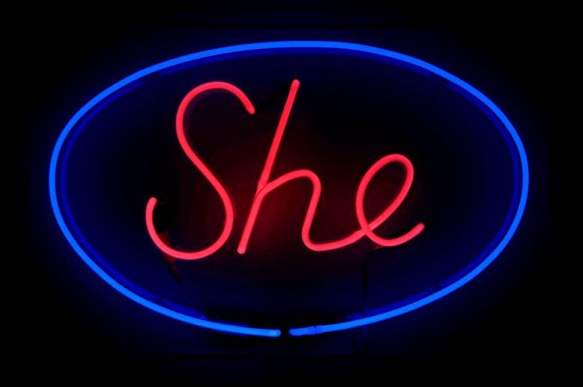 Tina Keane's SHE acquired for The British Council collection
April 2019
Tina Keane's iconic, declamatory neon wall sculpture SHE has been acquired from England & Co for the collection of The British Council. This work was initially conceived in 1977 for Keane's pioneering, multi-media performance event, SHE, at the Hayward Gallery in 1978, and produced as an edition in 2018 by England & Co with the artist and her original fabricator. Keane's practice reflects her feminist perspective and explorations of gender roles, sexuality and political concerns.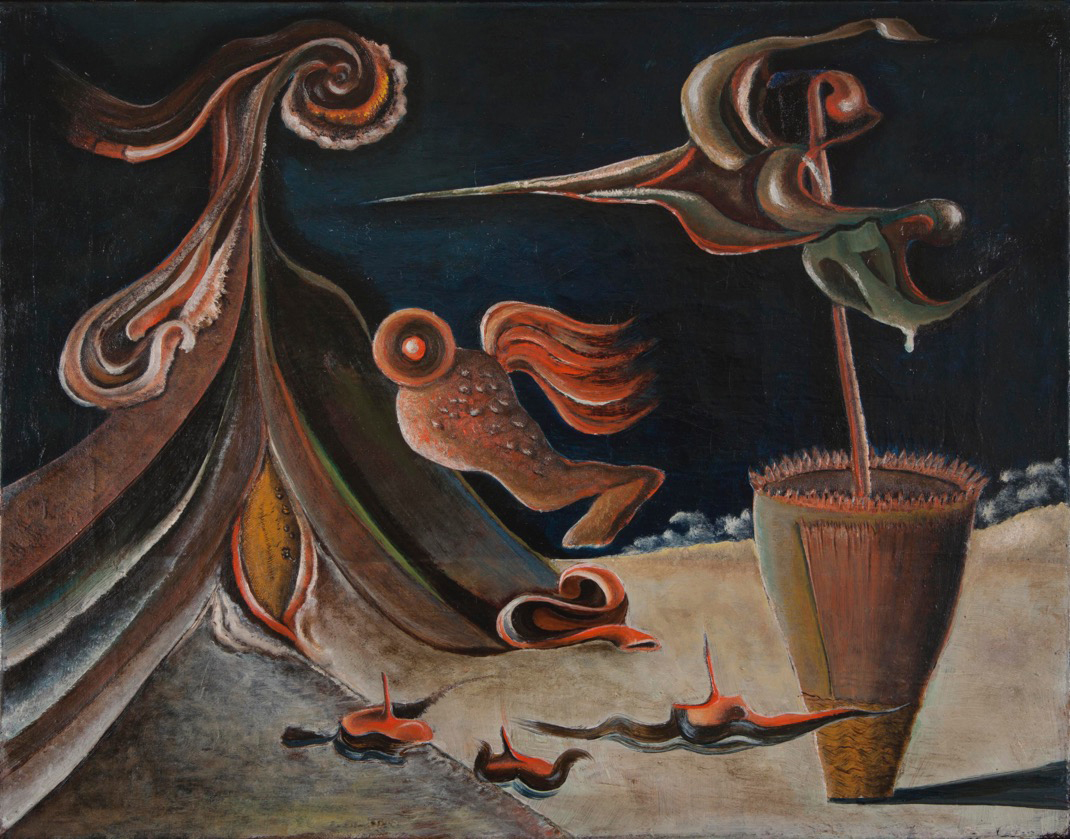 René Halkett: From Bauhaus to Cornwall
4 March – 11 May 2019
On the 100th anniversary of the formation of the Bauhaus, Falmouth Art Gallery presents the work of Bauhaus student, German-born René Halkett (1900-1983). Hackett studied under Klee and Kandinsky and in 1923 joined the Stagecraft Workshop of the Staatliches Bauhaus Weimar. Escaping the rise of fascism in the Thirties, Halkett sought exile in Britain, emigrating in 1936. He later settled in Cornwall, from where he broadcast for the BBC, while continuing to produce paintings, drawings and sculpture. His book Dear Monster was published in 1939.
The exhibition René Halkett: From Bauhaus to Cornwall is curated by Marcus Williamson with works from private collections in the UK and Germany. England & Co have loaned two Surrealist paintings from the late 1930s to the exhibition, the first time these works had been exhibited since they were included in Halkett's exhibition at Jack Bilbo's The Modern Art Gallery in the 1940s.
Jane England: panelist at Strangelove Time-based Media Festival
22 March 2019

Gallery director Jane England will be one of the speakers at the Strangelove Time-based Media Festival's symposium this Friday (22 March). Entitled 'Past, Present, Future: What Is Time-Based Media?', it will be chaired by Chris Meigh-Andrews, and speakers will include Keith Piper, Larry Achiampong, Lois Keidan and Manuel Vason.
Tina Keane work for the Government Art Collection
3 March 2019
The neon sculpture Faded Wallpaper by Tina Keane has been acquired by the Government Art Collection following England & Co's presentation of the artist's work at Frieze London 2018.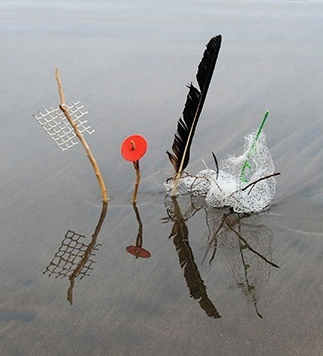 Cecilia Vicuña: About to Happen – in Pennsylvania
Until 31 March 2019

Institute of Contemporary Art, University of Pennsylvania, USA

Cecilia Vicuña
's major solo exhibition,
About to Happen
, has now arrived in Pennsylvania after being seen in New Orleans and Berkeley. This multidisciplinary presentation offers insight into the evolution of her practice through a range of works, including sculpture, video, text, performance and site-specific installations, drawn from the past four decades of her career. 
The curators describe how Vicuña "operates fluidly between concept and craft, text and textile to draw attention to pressing social and political issues, transforming her pieces into topical vehicles of engagement with economic and environmental disparities and the reclamation of ancestral traditions." The range of works "illuminates how Vicuña's approach blends overlapping discourses of conceptual art, land art, poetry, and feminist art practices."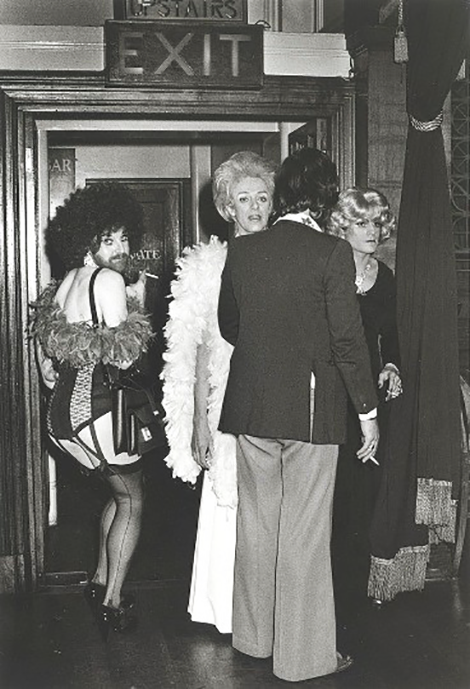 Jane England: Women in Photography
Until 2 June 2019

Gallery director Jane England is one of the photographers featured in Women in Photography: A History of British Trailblazers at The Lightbox Gallery in Farnham, Surrey. This exhibition is the first to present an in-depth historical survey showcasing women photographers working in Britain.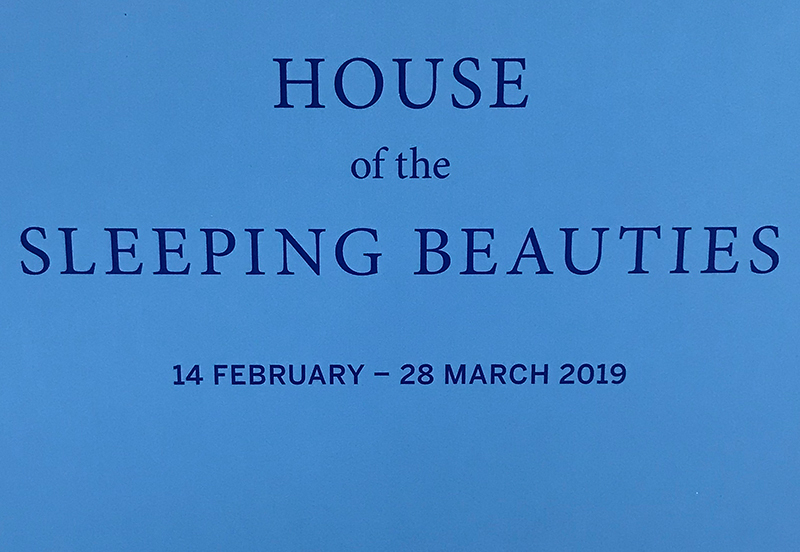 Bilbo and Barnes in House of the Sleeping Beauties
Until 28 March 2019
Works by Jack Bilbo and Sue Barnes, both of whose estates are represented by England & Co are included in the exhibition House of the Sleeping Beauties at S|2 Gallery, London. The exhibition touching upon the concepts of the erotic, the body, surrealism, performance and theatricality in art from the 19th century to present day.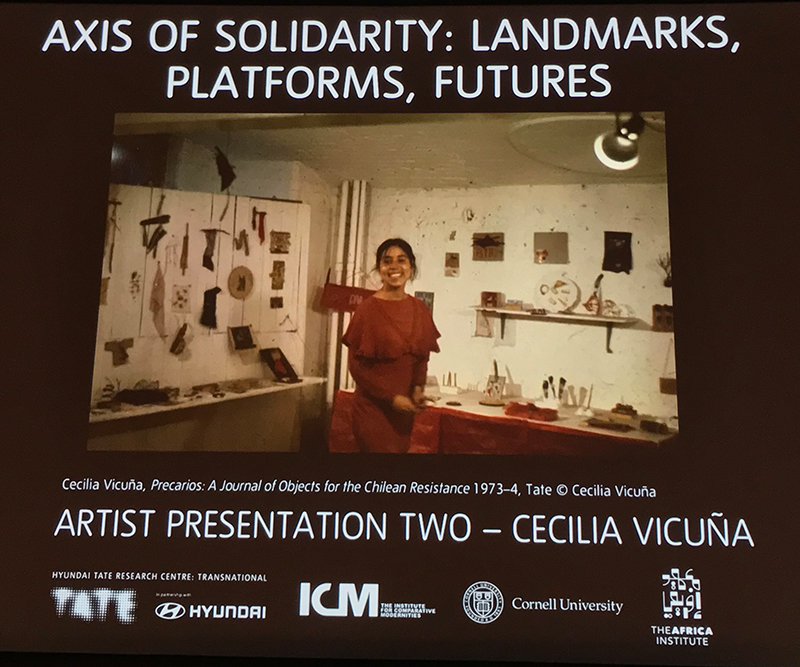 Cecilia Vicuña on the Axis of Solidarity
23–25 February 2019
Cecilia Vicuña gave a presentation – 'Our Mobilization was the Art' – on the first day of the conference at Tate Modern, Axis of Solidarity: Landmarks, Platforms, Futures. This conference brought together scholars, writers, curators, researchers, and artists to explore and reflect upon global solidarity movements in the second half of the 20th century and their artistic manifestion.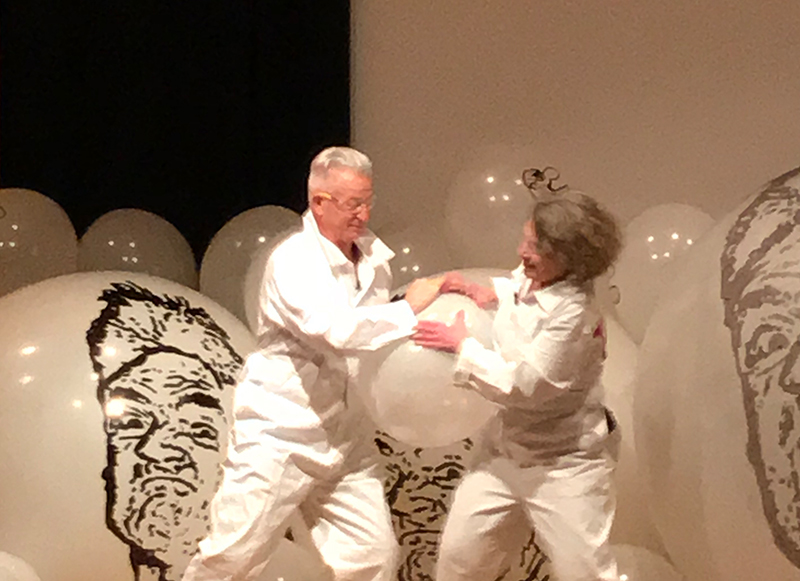 Anne Bean and the Kipper Kids
7 February 2019
The last Kipper Kid, Harry Kipper (aka Martin Von Haselberg), and frequent Kipper collaborator Anne Bean celebrated the pair with the performance Unlimited Action: The Kipper Kids in the Clore Auditorium at Tate Britain on 7 February.
This event launched the book Unlimited Action: The Performance of Extremity in the 1970s by Dr Dominic Johnson, Reader in Performance and Visual Culture at Queen Mary University of London.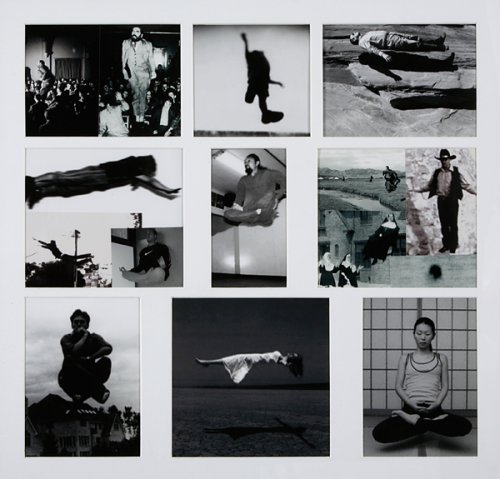 Vale, Susan Hiller (1940–2019)
29 January 2019
England & Co were saddened to hear of Susan Hiller's death. She was a great artist and valued friend and supporter of the gallery who, from the early 1990s, participated in a number of our exhibitions, including The Map Is not the Territory series and Talking of Yves: Friendships and Connections in Paris, New York & London.