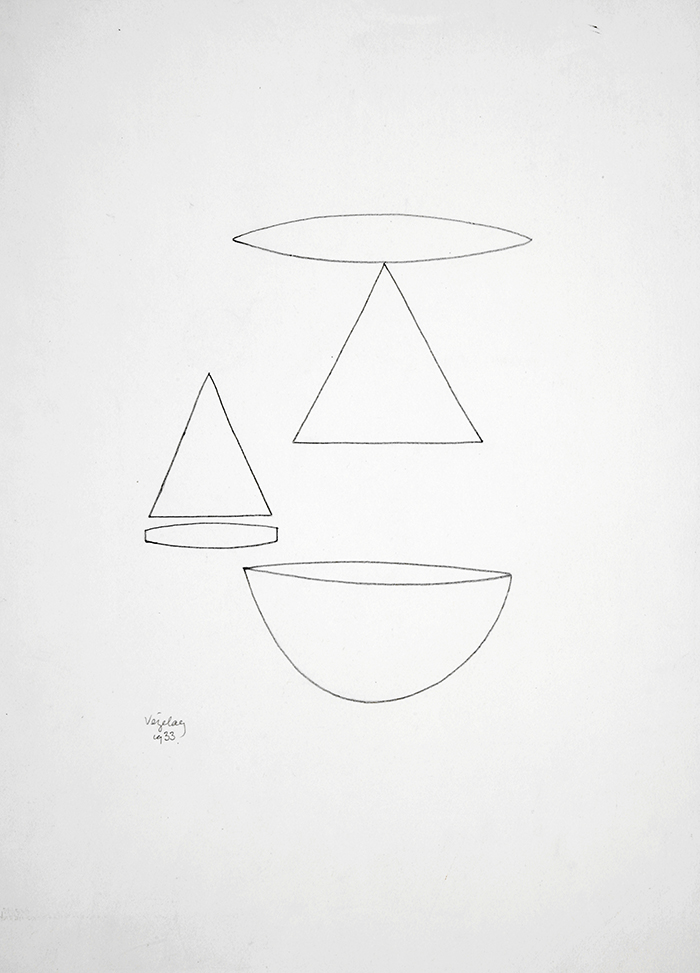 Paule Vézelay and Louise Hopkins in Glasgow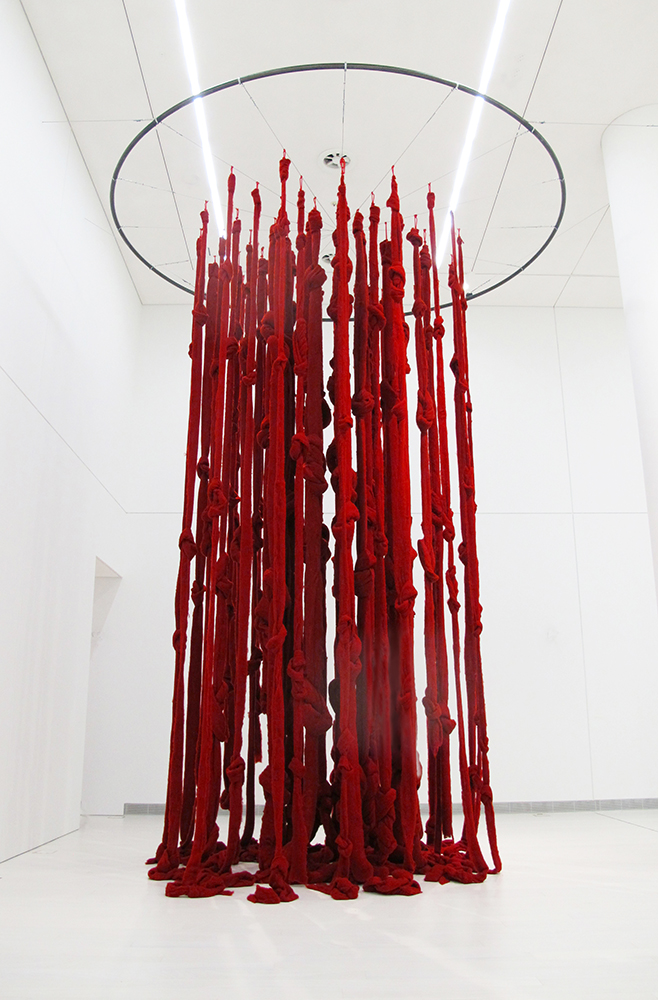 Cecilia Vicuña quipu acquired by Tate
17 May 2021
England & Co is delighted to announce the acquisition by Tate of Cecilia Vicuña's monumental work Quipu Womb (The story of the Red Thread, Athens), created for documenta 14 in Athens in 2017. Now installed at Tate Modern, the acquisition was generously supported by the Tate Americas Foundation, Latin American Acquisitions Committee.
Cecilia Vicuña (born 1948, Santiago, Chile) is a poet, artist and filmmaker who has moved between Chile and New York for over four decades. Her practice draws from 'indigenous weaving practices, ritual, and environmental activism'. Vicuña's quipus are installations she creates from strands of raw, dyed wool, referencing the ancient Inca and Andean communication system of knotted cords. Vicuña has described Quipu Womb as a 'poem in space'.
Quipu Womb (The story of the Red Thread, Athens), documenta 14, Athens 2017. Photograph © Jane England, England & Co.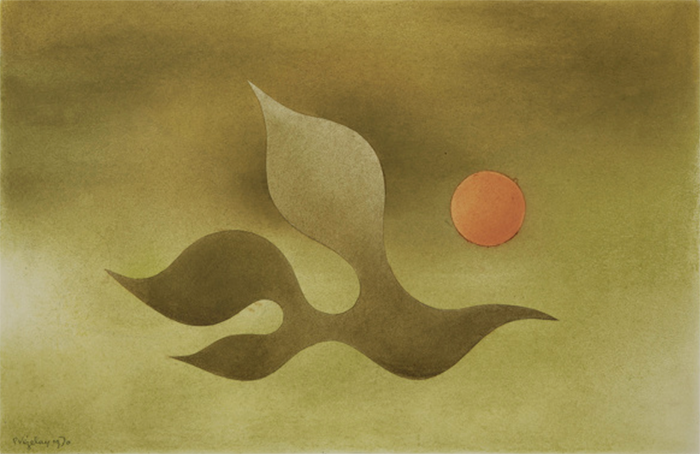 Paule Vézelay among the 'Fifty'
9 April – 27 July 2021
England & Co were pleased to loan works by Paule Vézelay to the exhibition Fifty Works by Fifty British Women Artists 1900–1950, a diverse collection of fifty works by fifty British women artists, from portraits and self-portraits, landscapes and cityscapes to industrial scenes and images of war, curated by Sacha Llewellyn to celebrate the 100th anniversary of the Representation of the People's Act. The exhibition is at the Stanley & Audrey Burton Gallery, University of Leeds.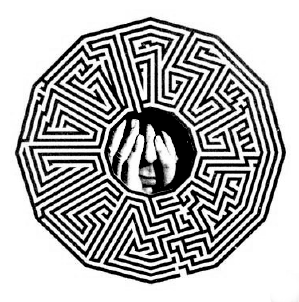 (30 May 1933 – 31 May 2020)
We are sad to announce the death of John Furnival, on the day after his 87th birthday. John described himself as "a drawer of landscapes, personages and wordscapes", and his prints, drawings and publications connected his antecedents in the Dada and Surrealist movements to his associations in the early 1960s with the innovators of Concrete Poetry, the Beat poets, and the Fluxus and Mail Art movements. He taught for more than thirty years at Bath Academy of Art, Corsham, and was an active participant in the Academy's innovative era in the 1960s and '70s when it was a creative hub for Concrete Poetry.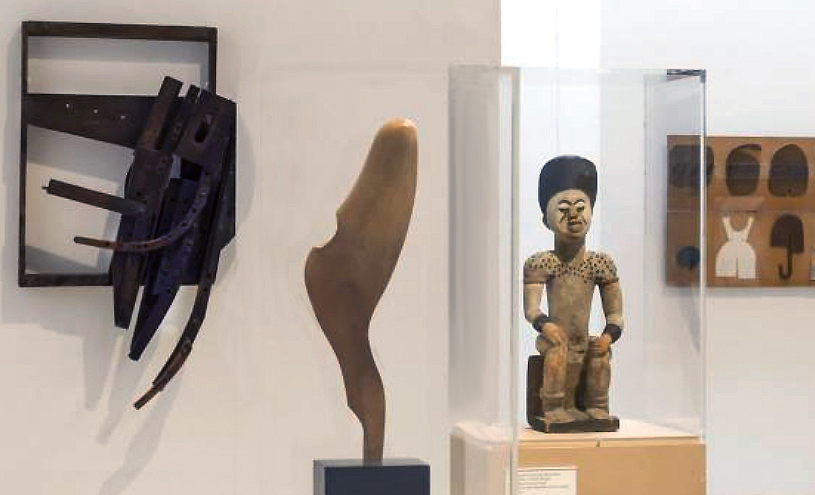 Woodwork: A Family Tree of Sculpture at Leeds Art Gallery
Until 25 April 2021

As part of Yorkshire Sculpture International, this sculpture display features eight works from the collection of Leeds Art Gallery exhibited together for the first time. Woodwork: A Family Tree of Sculpture 'responds to Phyllida Barlow's provocation that 'sculpture is the most anthropological of the art forms' by considering wood as the most anthropological of materials'. The display includes Stuart Brisley's Untitled wall relief c1962-63 (seen on left of installation view), a work acquired from the England & Co exhibition: Stuart Brisley: Works 1958-2006. Brisley's assemblage 'is a pivotal early work marking the artist's transition in the early 1960s from collage and relief into three-dimensional sculpture using found objects…'.
'In Our Hands, Greenham' by Tina Keane acquired by Tate
March 2020
Tate has acquired In Our Hands, Greenham 1982-4 by Tina Keane from the gallery. The 38-minute video 'celebrates the women's peace protest that began in 1981 outside RAF Greenham Common, in Berkshire, England …The goals of the women's protest were the removal of the cruise missiles from Greenham Common and cessation of the use of nuclear weapons in general.'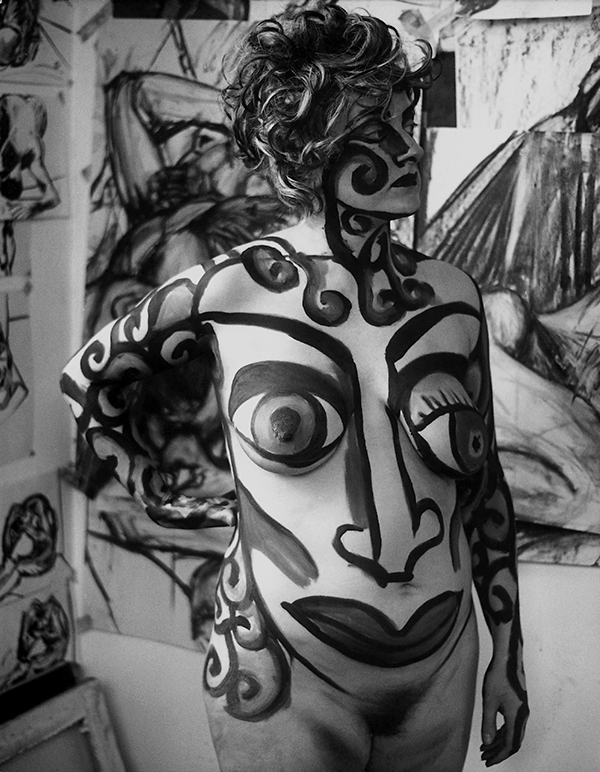 Towner Art Gallery acquires 'Neo Naturist'
3 February 2020
Towner Art Gallery in East Sussex has acquired an example of the iconic photograph by Wilma Johnson from the edition published by England & Co with the artist in 2007. It is a key image from the very beginning of this live art collective initiated in 1981 by Jennifer Binnie, Christine Binnie and Wilma Johnson.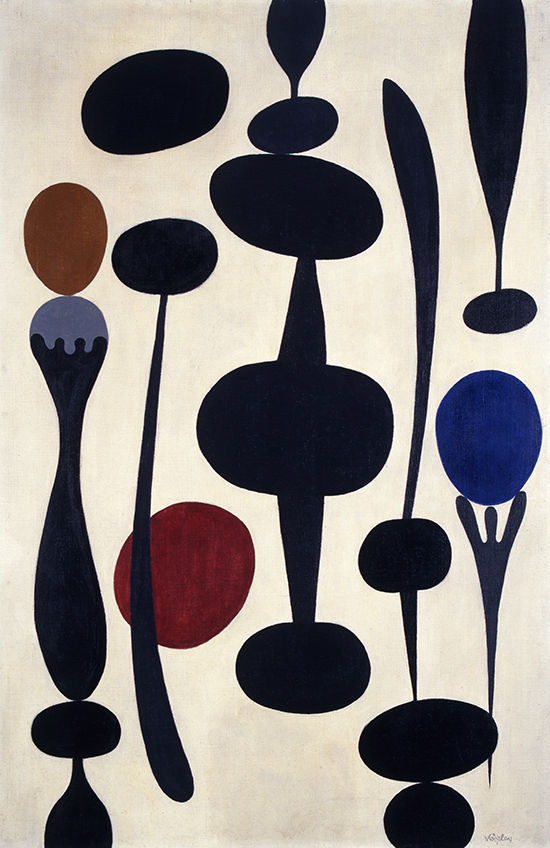 Paule Vézelay among 'Radical Women' at Pallant House
Until 23 February 2020
England & Co have loaned several works by Paule Vézelay (1892-1984) to the exhibition Radical Women: Jessica Dismorr and her Contemporaries at Pallant House Gallery of British women artists of the early 20th century, centred around the pioneering work of Jessica Dismorr (1885–1939). Artists included in the exhibition are Dismorr's fellow Rhythmists, Anne Estelle Rice and Ethel Wright; Helen Saunders, the only other female founding signatory of the Vorticists; Paule Vézelay, who showed with Dismorr with the London Group, and Sophie Fedorovitch and Winifred Nicholson who exhibited at the Seven and Five Society in the 1920s.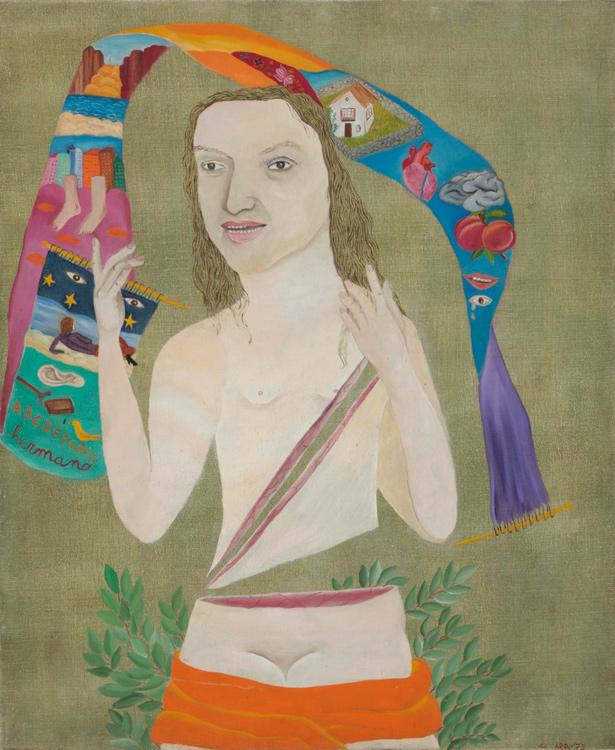 A Year in Art: 1973 at Tate Modern
Until 18 October 2020
Cecilia Vicuña's Violeta Parra and her Diary of Objects – both acquired from England & Co's 2013 exhibition of her work – are now on view in A Year in Art: 1973. This display at Tate Modern, London, explores how art was used as a form of protest in response to the 1973 coup d'etat in Chile. The display features materials relating to Artists for Democracy, works by Conrad Atkinson, Francisco Copello, John Dugger, Nicolás Franco, Alfredo Jaar, Lynn MacRitchie and Lotty Rosenfeld, plus a section of arpilleras, textiles made by unknown artists depicting life in Chile.