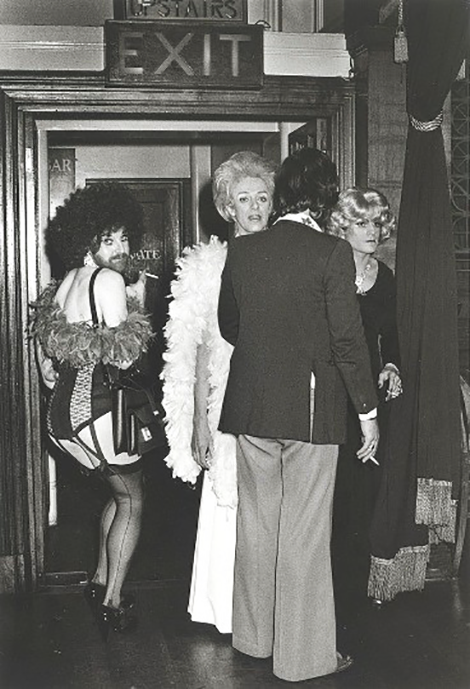 Jane England: Women in Photography
Until 2 June 2019

Gallery director Jane England is one of the photographers featured in Women in Photography: A History of British Trailblazers at The Lightbox Gallery in Farnham, Surrey. This exhibition is the first to present an in-depth historical survey showcasing women photographers working in Britain.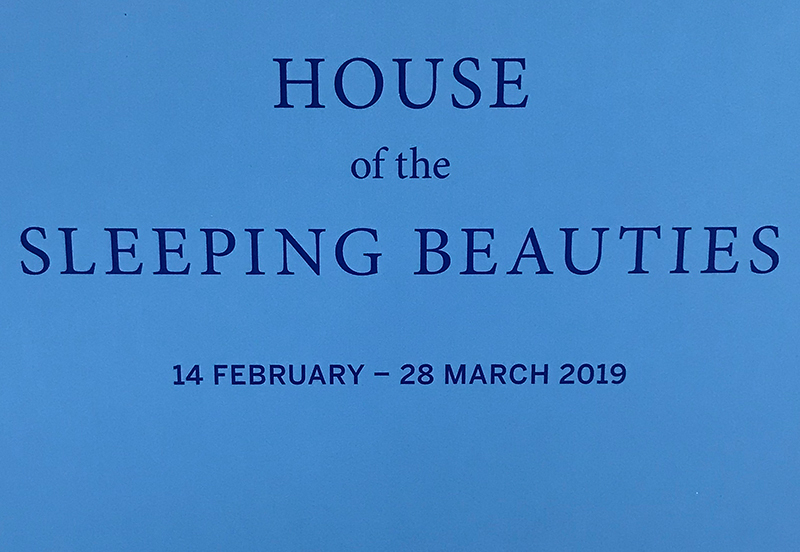 Bilbo and Barnes in House of the Sleeping Beauties
Until 28 March 2019
Works by Jack Bilbo and Sue Barnes, both of whose estates are represented by England & Co are included in the exhibition House of the Sleeping Beauties at S|2 Gallery, London. The exhibition touching upon the concepts of the erotic, the body, surrealism, performance and theatricality in art from the 19th century to present day.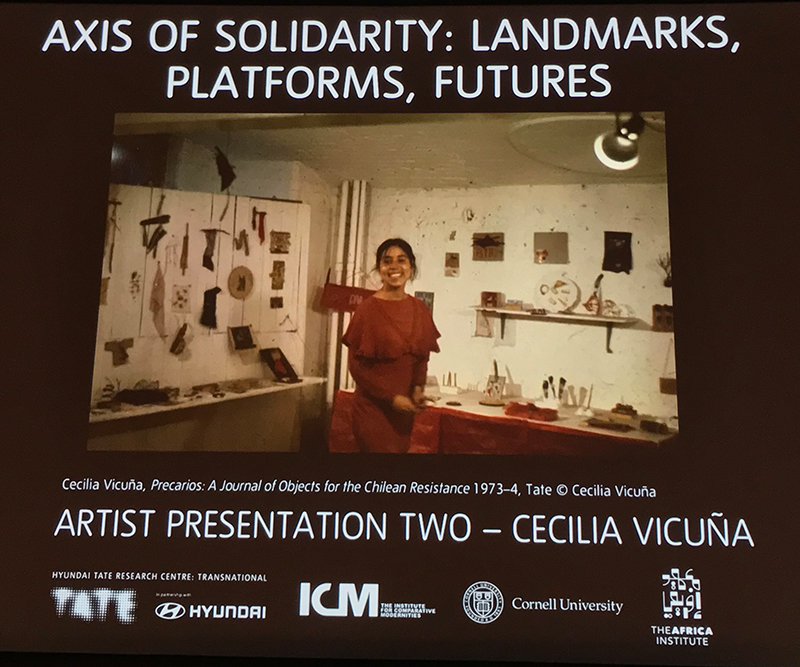 Cecilia Vicuña on the Axis of Solidarity
23–25 February 2019
Cecilia Vicuña gave a presentation – 'Our Mobilization was the Art' – on the first day of the conference at Tate Modern, Axis of Solidarity: Landmarks, Platforms, Futures. This conference brought together scholars, writers, curators, researchers, and artists to explore and reflect upon global solidarity movements in the second half of the 20th century and their artistic manifestion.
Anne Bean and the Kipper Kids
7 February 2019
The last Kipper Kid, Harry Kipper (aka Martin Von Haselberg), and frequent Kipper collaborator
Anne Bean
celebrated the pair with the performance
Unlimited Action: The Kipper Kids
in the Clore Auditorium at Tate Britain on 7 February.
This event launched the book Unlimited Action: The Performance of Extremity in the 1970s by Dr Dominic Johnson, Reader in Performance and Visual Culture at Queen Mary University of London.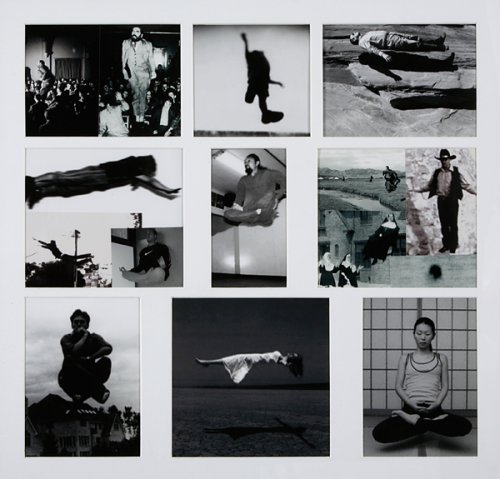 Vale, Susan Hiller (1940–2019)
29 January 2019
England & Co were saddened to hear of Susan Hiller's death. She was a great artist and valued friend and supporter of the gallery who, from the early 1990s, participated in a number of our exhibitions, including The Map Is not the Territory series and Talking of Yves: Friendships and Connections in Paris, New York & London.
Eduardo Kac's net art happens at the New Museum
22 January – 26 May 2019
Work by Eduardo Kac features in The Art Happens Here: Net Art's Archival Poetics, a new exhibition at the New Museum in New York's Bowery. The show celebrates the completion of Rhizome's Net Art Anthology, a project to preserve and archive digital artworks, and is curated by Rhizome's artistic director, Michael Connor, with assistant curator, Aria Dean.
CIFO Achievement Award for Cecilia Vicuña
6 December 2018
Cecilia Vicuña has received the Achievement Award from the Cisneros Fontanals Art Foundation (CIFO). The 2019 Grants & Commissions Program Award recognizes nine Latin American artists representing seven countries, across three categories: The Achievement Award, Mid-Career Artists, and Emerging Artists. The accompanying exhibition of new works by the awarded artists will be held at El Museo del Barrio in New York City, in Autumn 2019. The annual Grants & Commissions Program "is an embodiment of the foundation's mission to foster, support, and exhibit innovative work by Latin American artists. The awarded artists exemplify the breadth and depth of contemporary art production throughout Latin America, engaging with diverse contemporary themes across media including video, performance, multimedia installation, sculpture, and found material."
'Anne Bean: Self Etc' – book launch
15 November 2018
England & Co hosted a celebration and book launch (in liaison with Live Art Development Agency) at the Swedenbourg Hall in Bloomsbury to mark the publication of Anne Bean: Self Etc.
This publication is a substantial survey bringing together documentation of Anne Bean's performances, drawings, videos, installations, and sculptures, together with her writings, interviews and visual essays. The book, designed by David Caines, includes extensive visual documentation of Bean's performances; essays by and interviews with Anne Bean, Guy Brett, Dominic Johnson, Poshya Kakl, Rob La Frenais, Lynn MacRitchie, Ezra Rubenstein, and Richard Wilson; and a series of new visual essays by the artist. The book explores and expands the nature, form and contexts that artistic collaboration can take, and is the sixth in the Intellect Live book series, which is is a collaboration between Intellect Books and the Live Art Development Agency. Another launch event and film screening was held the following week at LADA's headquarters in Bethnal Green.
Paule Vézelay, Tina Keane – and Virginia Woolf
2 October – 9 December 2018

Virginia Woolf: An exhibition inspired by her writings / Fitzwilliam Museum
Two works acquired by Tate from England & Co – Five Forms (1935-36) by Paule Vézelay and Faded Wallpaper (1988) by Tina Keane – are among the works by eighty female artists from 1854 to the present day included in this touring exhibition inspired by the work of celebrated author and pioneering feminist, Virginia Woolf (1882-1941).
"Using Woolf's writing as a lens through which to explore feminist perspectives on landscape, domesticity and identity, the exhibition follows Woolf's notion that creative women 'think back through our mothers'. It draws attention to the many connections between Woolf, her contemporaries and those who share an affinity with her work – whether such connections are tangible, anecdotal, geographic or imagined."
The Fitzwilliam Museum is the final venue for the exhibition (following Tate, St Ives, 10 February – 29 April; and Pallant House, Chichester, 26 May – 16 September).
Anne Bean and the Bow Gamelan Ensemble
27 October – 15 December 2018
Great Noises that Fill the Air at the Cooper Gallery, Dundee is the first retrospective of the influential artist collective Bow Gamelan Ensemble (Anne Bean, Paul Burwell, Richard Wilson). "Utilising found objects, invented instruments and everyday sound, Bow Gamelan Ensemble have, since 1983, inspired generations of artists with their radical collaborative and cross-disciplinary practice. Charged with their individual virtuosity in performance art, avant-garde music and kinetic sculpture, Bow Gamelan Ensemble's sound installations and performances are immersed in an orchestra of instruments made from scrap metal, electric motors, river barges and domestic objects including glass sheets, light bulbs and fireworks."