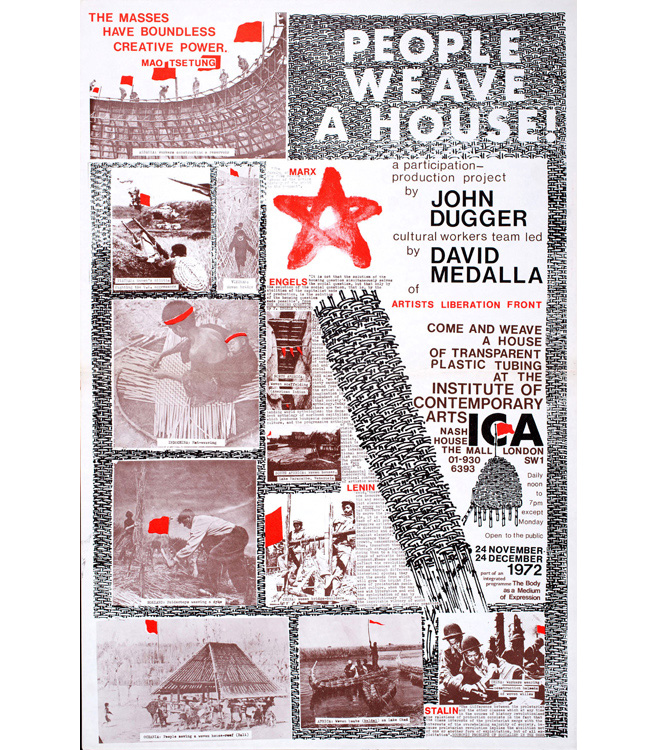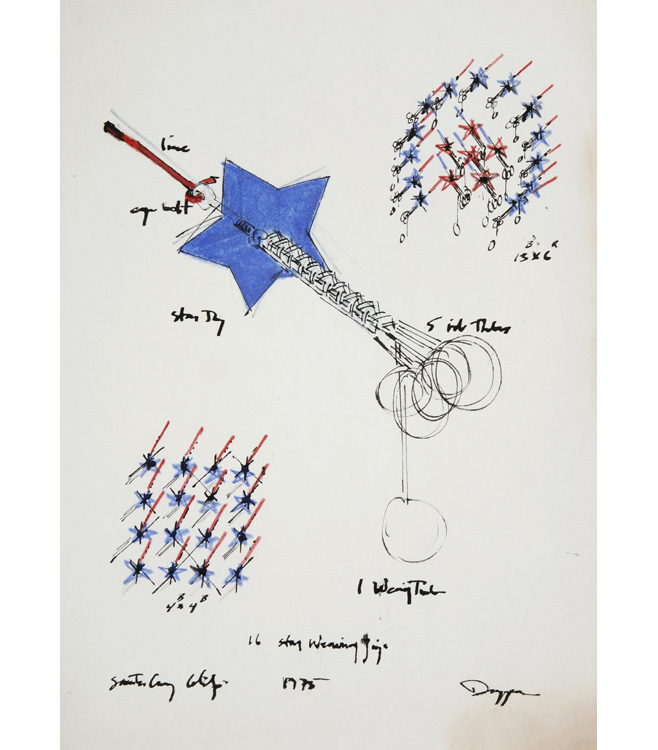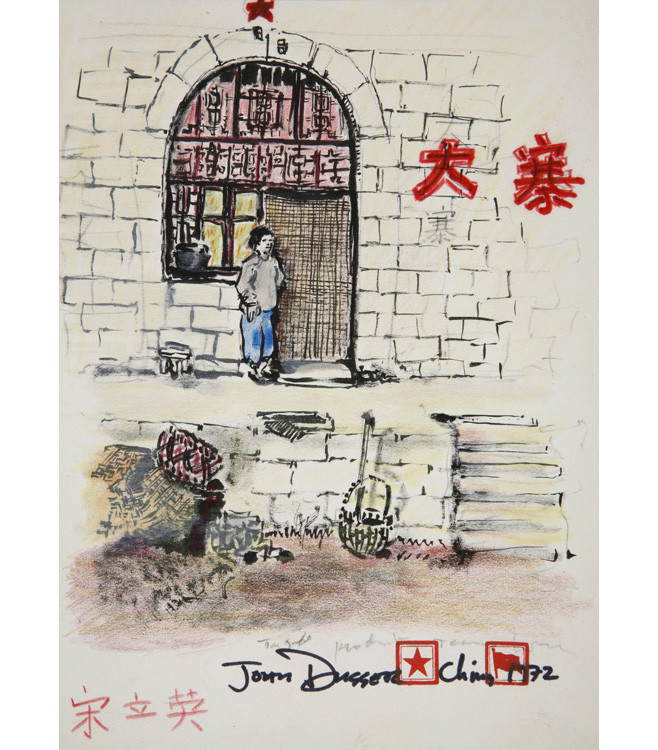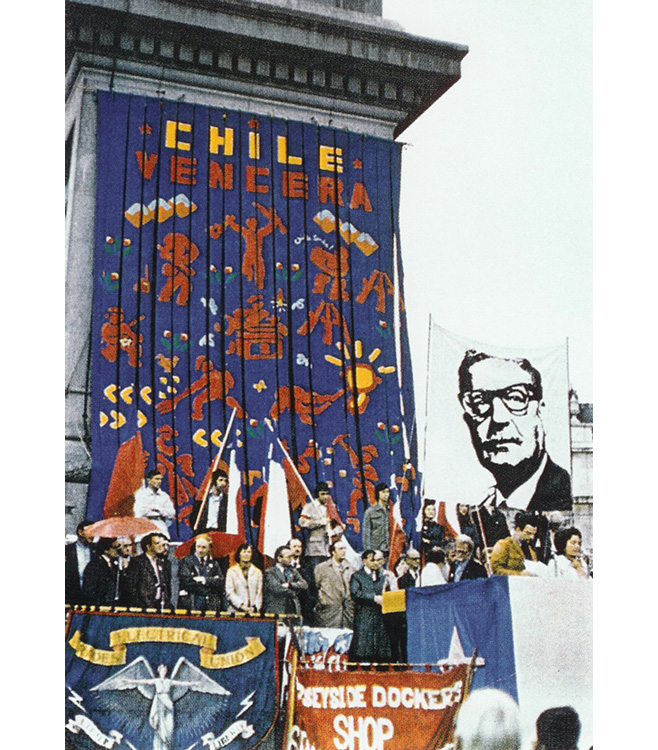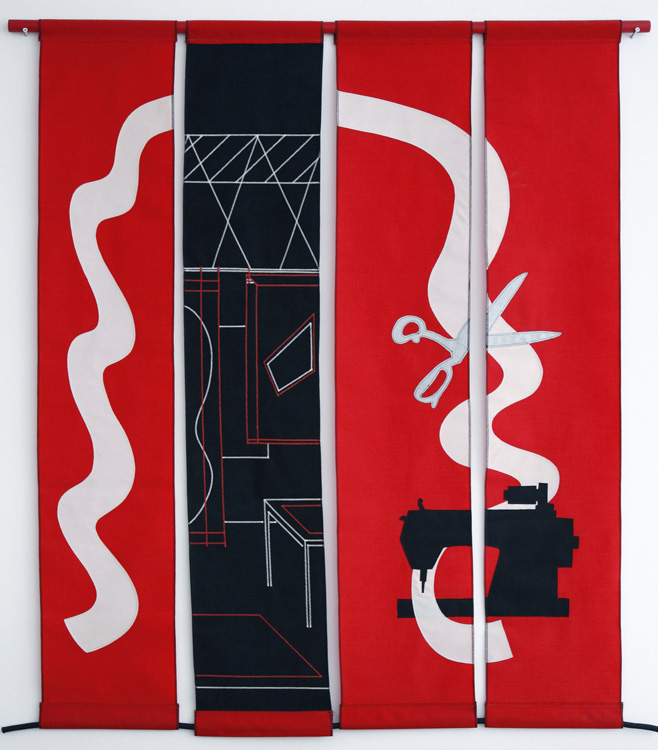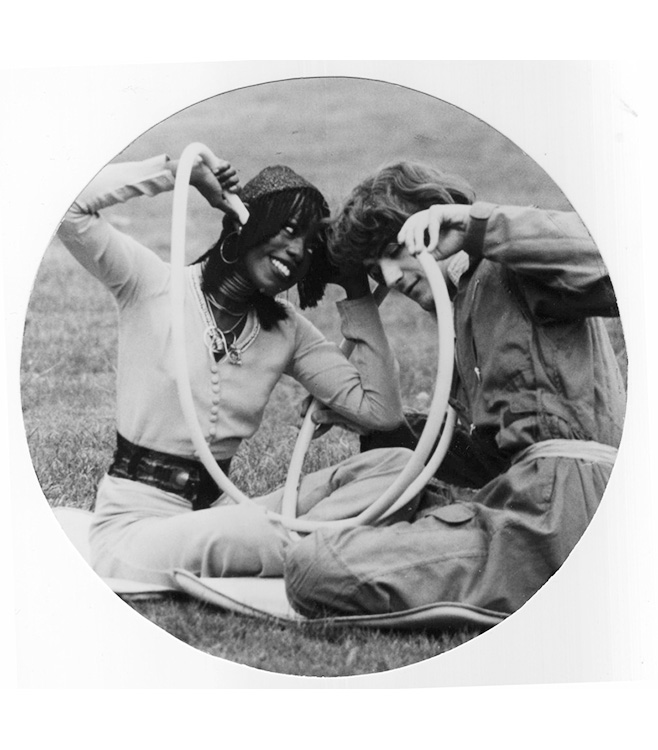 John Dugger (1948-2023) was born in Los Angeles and studied in Chicago before arriving in Europe in 1967, where he became part of the London avant-garde, working and exhibiting with artists including David Medalla, Lygia Clark and Hélio Oiticica.
As a participant in the now legendary Exploding Galaxy group, he met David Medalla with whom he created and organised participatory art events, such as the Buddha Ballet, a weekly audience-participation performance event on Parliament Hill in the summer of 1968.
Dugger first created his Perennials in Paris in 1970: these simple flower-like sculptures made from modern plastic materials are activated by participation ('ergonic' in Dugger's personal terminology) – the work is coiled up, folded back on itself and set down to unwind. A Perennial's unwinding it is like a flower in its cycle of growth, 'opening up and declining into rest', like 'the unfolding of a blossom or the sprouting of a seed in the Spring'. In his manifesto, The Ergonic Messenger, Dugger explains how in Participation Art, the body or hand of the viewer is 'used to give forceful impetus to the artwork by articulating or positioning the sculptural elements manually… relying on the power of the human hand to provide action or motion.' This 'labour' is 'shared between the artist's manual effort in creation and the participant's manual effort in appreciating and opening the work of art…' Participation Art is 'an art that evolves and grows through contact with the creative interaction of people engaging their bodies, senses and activating hands.'
In 1971, Dugger exhibited his Perennials in the Whitechapel Gallery's Multiples show, and was included in Pioneers of Participation Art at MOMA, Oxford. His People Weave A House! project was held at the ICA in 1972. This period culminated with Dugger and Medalla being asked by Harold Szeemann to curate a pavilion designed by Dugger as part of Documenta 5 in 1972. The resulting People's Participation Pavilion included David Medalla's A Stitch in Time and Dugger's Body Conductors.
Dugger was a founder of The Artists Liberation Front in 1971, and in 1972 was invited as part of a youth delegation to visit China during the closing phases of the Cultural revolution, becoming the first American artist to visit China since the 1949 revolution. In the early 1970s he began to work with cut-fabric appliqué banners, founding Banner Arts. In 1974, his vast Chile Vencera Banner was made for a mass rally in Trafalgar Square, and he has since had numerous commissions for banners, including works for the Dalai Lama and the House of Commons. Dugger's Sports Banner from 1980 in the collection of Tate, London.
In 2007, Dugger exhibited drawings and Expeditionary Mountain Banners at England & Co. Two of his early monumental banner works were exhibited in Textiles: Art and the Social Fabric at M HKA in Antwerp, Belgium (2009), and he was included in This Could Happen to You: Ikon in the 1970s at the Ikon Gallery, Birmingham (2010).
The exhibition at England & Co, John Dugger: Ergonic Messenger (2010) focused on his works and projects from the 1970s and was accompanied by a 36-page illustrated catalogue with an essay by Guy Brett. In June 2012, John Dugger exhibited with England & Co at Pinta: The Latin American Art Fair in London, where his large Chile Vencera! banner – first hung in Trafalgar Square in 1974 – was on display in the main exhibition space. This banner has since been exhibited at the Museo Nacional de Bellas Artes, Santiago, Chile (2014) as part of the exhibition Artists for Democracy: El Archivo de Cecilia Vicuña.
In 2016, Dugger's maquette for Chile Vencera! was included in Agitprop! at the Elizabeth A. Sackler gallery of the Brooklyn Museum, New York. In 2017, as part of the series of events held during This Way Out of England: Gallery House in Retrospect at London's Raven Row, Dugger gave two Ergonic Workshops where he demonstrated and discussed his Body Conductors (1969) and Perennials (1970) to reflect his participation in the significant 1972 trilogy of exhibitions curated at Gallery House by Rosetta Brooks, A Survey of the Avant-Garde in Britain.