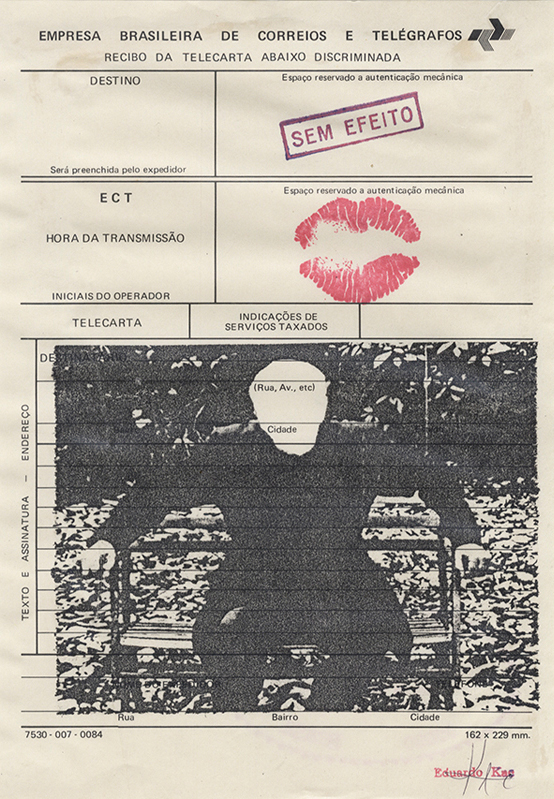 EDUARDO KAC
Telegrama (Telegram), 1982
Electrostatic monoprint on telegram blank with rubber stamps
9 x 6.25 ins / 23 x 16 cm
This emblematic image by Eduardo Kac has been selected by England & Co to mark the artist's participation in the 12th Havana Biennial, which opens this week and where he will be representing the country of his birth, Brazil.
Kac now lives in the USA but says that he "prefers not to be bound by any particular nationality or geography: I work with telecommunications, trying to break up these boundaries." He continues to explore issues of information censorship and freedom of speech, investigating the philosophical and political dimensions of communication processes.
The 12th Havana Biennial (until 22 June 2015)
More works by Eduardo Kac: Artist's page.
COMING SOON England & Co's first online exhibition will focus on works on paper. It will feature works by artists including Cecilia Vicuña, Jack Bilbo, Maurice Collis, Paule Vézelay, Geneviève Seillé, Chris Kenny, John Dunbar and John Furnival.