Jane England's photographs in Düsseldorf
4 September 2015
Photographs by gallery director Jane England feature in the exhibition curated by Bruce Haines and artist Jan Pleitner that opens tonight at Adler, Adlerstrasse 6 (Hinterhof), Düsseldorf. Other artists include Alan Kane, Ali Altin, Katharina Busch, Magdalena Kita and Alex Wissel.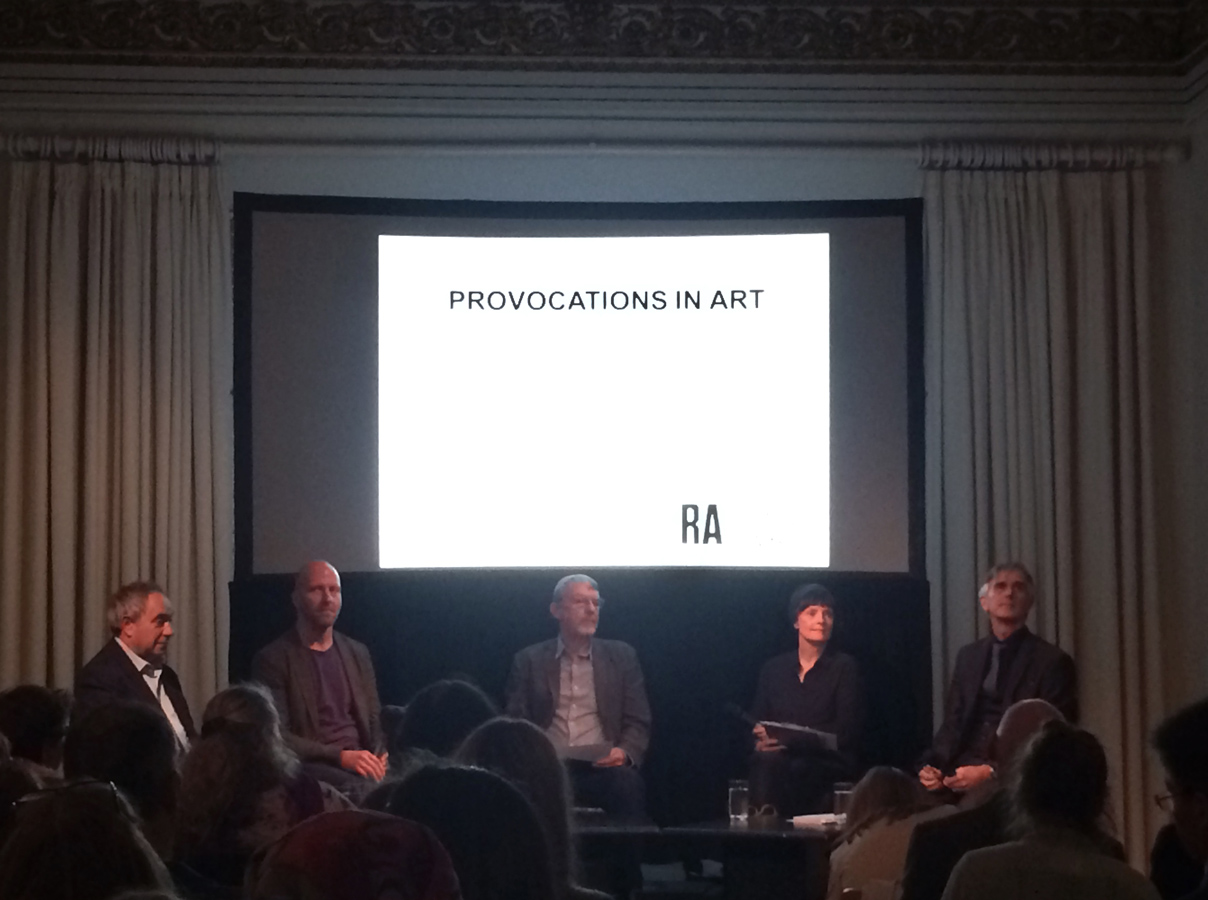 Jane England, panellist on Provocations in Art at the RA
24 July 2015

Gallery director Jane England will be a panellist tonight at the Royal Academy's Provocations in Art discussion about Outsider Art in today's art world. Other panellists are Thomas Roeske, director of the Prinzhorn Collection, John Maizels, editor of Raw Vision, Marc Steene, director of Pallant House, and artist Ian Sherman. Referring in particular to Joseph Cornell, they will be considering the journey of Outsider Art into new spaces such as the commercial art market and the impact this has on artists, collectors and collections. Royal Academy of the Arts, London: 24 July, 6.30pm
Cecilia Vicuña's seeds of the future in Denmark
27 June–20 September 2015
Cecilia Vicuña has made a new installation of her work Semiya for the exhibition DUMP! Multispecies making and unmaking at the Kunsthal Aarhus in Denmark. The exhibition "gathers together artists, scientists and organisms to explore multispecies collaboration that reshapes the ruins of modernity and resists industrialized progress."
The artist also took part in the workshop (5-6 Sept) hosted by Aahus University Research on the Anthropocene (AURA).
Eduardo Kac at the 12th Havana Biennial
22 May–22 June 2015
Eduardo Kac will represent the country of his birth, Brazil, at the 12th Havana Biennial which will explore the theme Between the Idea and Experience. Kac's work Lagoglyph Animation will be projected onto the outside of the Cine Fausto nightly from 8pm to midnight.
"Since 2007, I have been developing a personal visual language that I call Lagoglyph," says Kac. "Every sign … is originally hand-painted (ink on paper) … The signs don't produce meaning through conventional verbal logic; they produce emotional meaning through purely visual means, in other words, through their articulation in organised patterns, through variation in size, through rhythm and motion."
Cecilia Vicuña delivers Messenger Lectures at Cornell University
12 May 2015
Cecilia Vicuña, the Chilean visual artist, poet and filmmaker, has recently delivered the spring semester lectures in the prestigious Messenger Lectures series at Cornell University. She took as her titles: Quipu and the Quanta of Language, The Poem is the Animal and Awareness is the Art: Artists for Democracy and Other Stories. Established in 1924, the Messenger Lectures continue to be presented by some of the world's leading scholars and public figures.
'So You Want to See' … Cecilia Vicuña in New York
17 April–6 June 2015
Cecilia Vicuña is one of the six women artists invited to consider the role of contemporary art within society in this exhibition curated by the collective What, How & for Whom at 311 East Broadway, NYC.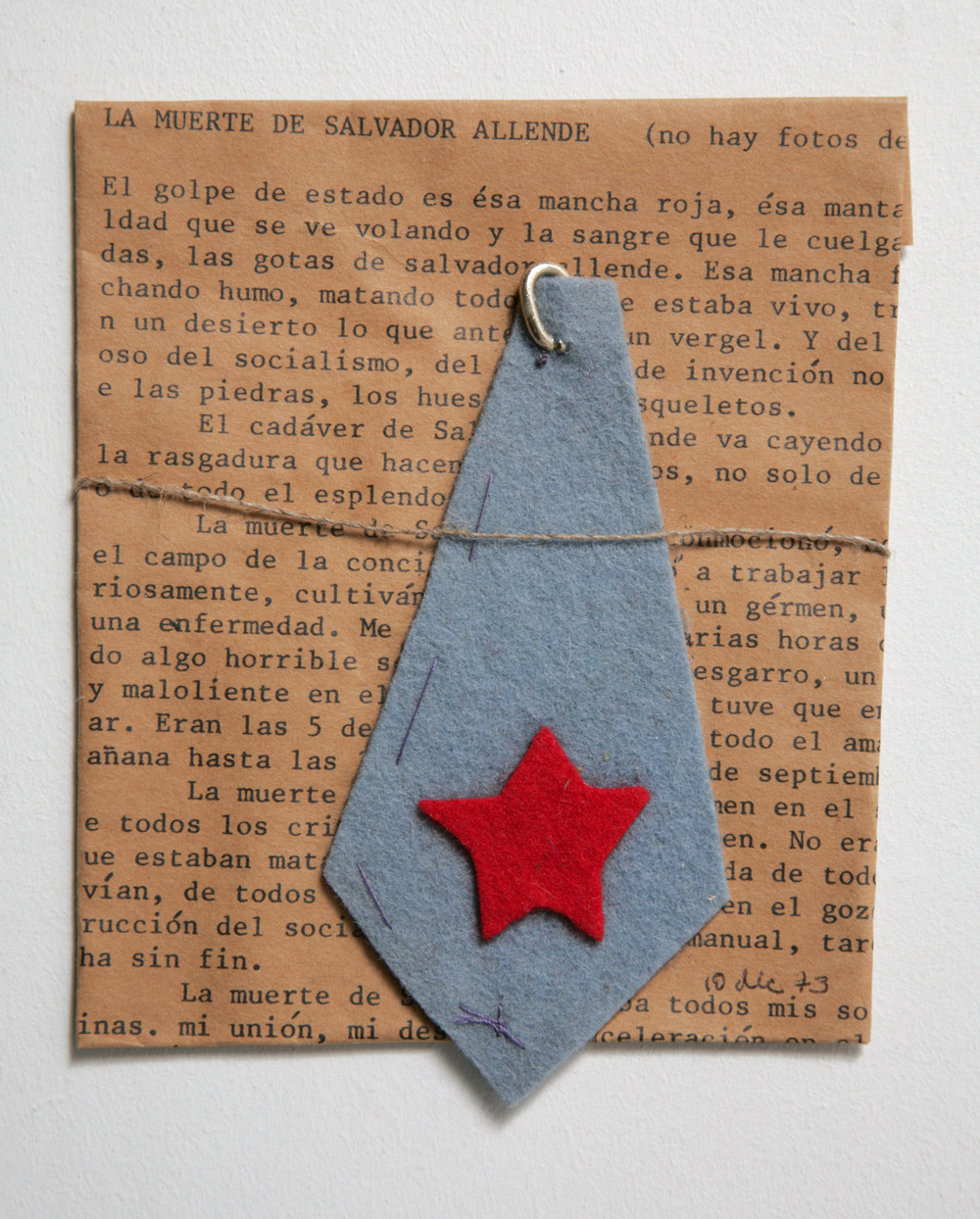 Tate acquires Cecilia Vicuña's Precarios
13 January 2015
England & Co is pleased to announce that Tate has acquired Precarios: A Journal of Objects for the Chilean Resistance 1973-4 by Cecilia Vicuña. The 26 items comprising the work fall into two categories:  The 'Precarious' objects and The '12 Books for the Chilean Resistance'. The work was purchased by the Tate Americas Foundation courtesy of the Latin American Acquisition Committee 2014. Vicuña has a strong connection with London, having studied at the Slade School of Fine Art (1972-75). During this time she co-founded (with John Dugger, David Medalla and Guy Brett) Artists for Democracy in solidarity with Chile. Now dividing her time between Chile and New York, Vicuña continues to work as a poet, visual artist and filmmaker, exhibiting and performing widely in Europe and the Americas.
Oiticica's letters to London acquired by Tate
13 January 2015
Following England & Co's exhibition to launch Jill Drower's book 99 Balls Pond Road: The Story of the Exploding Galaxy, the gallery is pleased to announce the acquisition by Tate of letters written to Drower by the Brazilian artist Hélio Oiticica (1937-1980) in the 1970s. Oiticica spent a year in London (1968-69), where his radically immersive Eden 'environment' was installed at the Whitechapel Gallery.
England & Co: Exploding Galaxy.
Vogue Italia salutes the work of Jack Bilbo
October 2014
This month's edition of Vogue Italia features a four-page article about Jack Bilbo by Mariuccia Casadio. Entitled Brut Bilbo, it focuses on the exhibition at David Zwirner Gallery organised in collaboration with England & Co.
Chris Kenny's micro-narratives at the Bookartbookshop
12 September–4 October 2014
An implicit celebration of untotalizable micro-narratives is the title of a new series of 50 handmade books with found titles by Chris Kenny. They form a window installation at Tanya Peixoto's always-fascinating Bookartbookshop in London, an event arranged in association with England & Co.