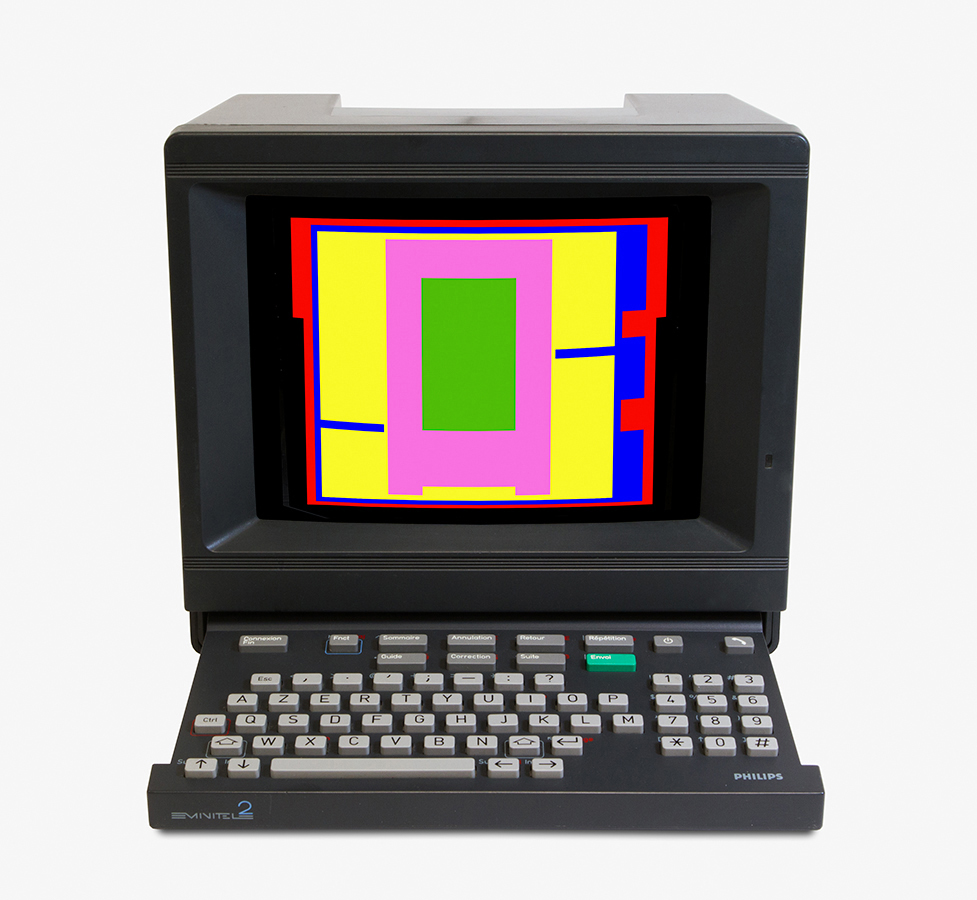 Two artists on the Electronic Superhighway
29 January–15 May 2016 
England & Co has lent works Eduardo Kac and Roy Ascott to the exhibition Electronic Superhighway (2016-1966) at the Whitechapel Gallery, London, in which key moments in the history of art and the internet emerge as the exhibition travels back in time.
Eduardo Kac's two Minitel animated poems in the exhibition date from 1985 and '86. Kac was a pioneer of telecommunications art in the 1980s and he continues to investigate the philosophical and political dimensions of communication processes, bringing together the biological and the digital. He has recently been the subject of a paper in Art in America, entitled 'Transgressive Bodies' by Zanna Gilbert.
Also on loan to Electronic Highway is Change Painting by Roy Ascott  from 1968. Ascott is an influential British artist and teacher who has been a practitioner of interactive computer art, electronic art, cybernetic art and telematic art since the Sixties.