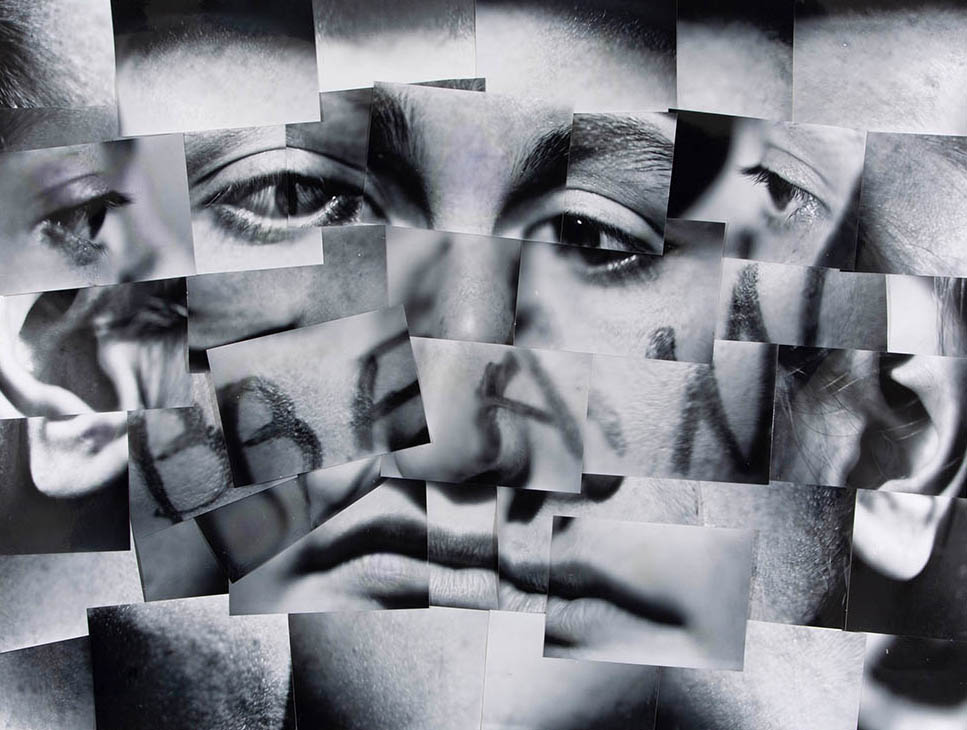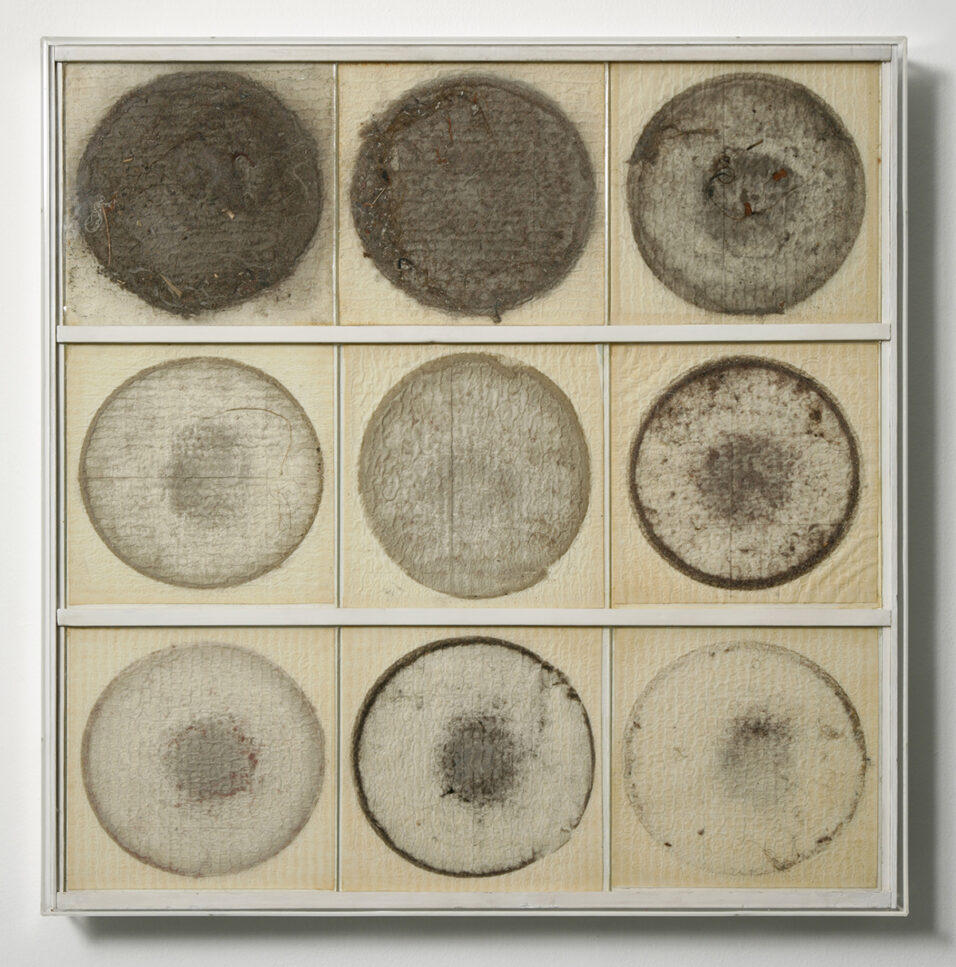 PRESS RELEASE
Women's Works: artists working in 1970s & '80s London
10 October –24 November 2023
EXHIBITION EXTENDED until 29 November
CLOSING EVENT: Wednesday 29 November, 6–8
At 7pm, there will be a brief reading by Silvia Ziranek from her 1987 artist's book, VERY FOOD.
England & Co's Project Space at the Sotheran's Building, 2A Sackville Street, Piccadilly, London W1S 3DP.
Works by women artists working in London in the 1970s and '80s, reflecting some of their very varied practices, ideas, and their artistic, political and feminist networks.
This exhibition features works by some of the artists included in the forthcoming exhibition at Tate Britain, Women in Revolt! These include Anne Bean, Hannah O'Shea, Judy Clark, Jennifer Binnie, Wilma Johnson, Monica Ross and Susan Hiller, together with other artists of various generations working in London at the time. These include Rita Donagh, Silvia Ziranek, Roberta M. Graham, Carolyn Gowdy, Carlyle Reedy, Rose Boyt, Anthea Alley, Lynn MacRitchie, Sue Barnes, Nina Sobell, Sue Arrowsmith and Silvia Ziranek.
The exhibition includes two works from Judy Clark's (b.1949) infamous Issues exhibition in 1973, which concentrated on the (mostly female) body and its traces and explored 'the potential for power that residual body matter can acquire'. Anne Bean (b. 1950) is represented by works that reflect her long interest in 'the multiplicity of being and the endless potential of "whom" one could be', and other works that result from her often-perilous performances.
Works by Rita Donagh (b. 1939) are from her Warhol Painting series from the mid 1960s: two abstracted figure compositions in various graphic media, with overlapping outlines on tracing paper based on magazine photographs of gay men on 42nd Street in New York. Anthea Alley (1927-1993) welded her metal sculptures, and in the 1960s and '70s, often used machine stampings left over from manufacturing processes.
American artists working in London in the 1970s include Nina Sobell (b. 1947), an early exponent of ideas of interactivity, performance, video, and electronic and early web technologies. Her Videophone Voyeur, represented here by documentation, was a performative communication-based installation, installed in the storefront window of London's Acme Gallery. Sobell's ideas influenced other artists in her London circle, including the innovative British filmmaker Tina Keane (b.1940). Another American who settled in London, Carolyn Gowdy (b. 1954) attracted attention at her 1980 RCA degree show with her fiercely feminist collages, her Theatre of Women series, initially inspired by the writings of Simone de Beauvoir.
Susan Hiller (1940-2019) arrived in London in 1966 and made her home in the UK. In a major series of works, she investigated the once ubiquitous souvenir postcards of 'Rough Seas'. Hiller collected, classified and 'curated' them to honour the anonymous workers who hand-coloured the original photographs. Her Rough Seas installation Dedicated to the Unknown Artists (now in Tate's collection) was extended by her Addenda series.
The works of Hannah O'Shea (b. 1939) often display an ironic nod towards Christian iconography and religious rites, as she investigates the role of women in everyday personal and professional life. O'Shea is known for her iconic durational performances, A Litany for Women Artists, where she chanted the names of women artists in an action to reclaim them for history.
The Irish-born artist, Roberta M. Graham (b. 1954), explored the violent relationship between the human body and the world, and her hand-coloured photographic prints relate to her series of light-box works exploring mortality and the frailty of the body.
Sue Arrowsmith (1950-2014) was known for experimental photographic works, but also produced ambitious drawings, represented here by a striking large-scale drawing, Ophelia, from 1985.
Carlyle Reedy (b. 1938) uses collage materials gathered gradually from around her living and working space, creating narratives with autobiographical fragments in a poetic, on-going process.
Jennifer Binnie (b. 1958) and Wilma Johnson (b. 1960) were two of the founders of the Neo Naturists cabaret. They are both painters, and Binnie is represented here with her monumental painting from 1984, Muscle Women and Post Office Tower. Johnson's colourful gouache paintings from 1982 depict pagan rites with naked figures dancing around a Maypole.
Rose Boyt (b. 1958) photographed Punk friends in the late 1970s, and her photo-booth self-portrait was made in New York in 1978 after Andy Warhol drew a ring on her finger.
A first edition of Cecilia Vicuña's (b. 1948) hand-produced, experimental book, Sabor a Mi, published by Beau Geste Press in 1973, two months after the military coup in Chile, paired her poetry with her art, and is displayed in a vitrine with other publications by women, including a copy of Vicuña's cover design for the short-lived Red Rag magazine. Also on display is Silvia Ziranek's (b. 1952) VERY FOOD, the first artists' book published by Bookworks in 1987. Some of Ziranek's constructions with found frames and photographs in this exhibition were used to illustrate the 'recipes' from VERY FOOD.
• England & Co were pleased to combine a private view for the exhibition with a London book launch for Dr Amy Tobin's book, Women Artists Together: Art in the Age of Women's Liberation published by Yale University Press, a study of how the women's liberation movement galvanized a generation of women artists, considering the work of UK and USA-based artists.
• There will be other exhibition events in November, including a Saturday open afternoon. These will be announced here, and on the gallery's Instagram and Facebook.