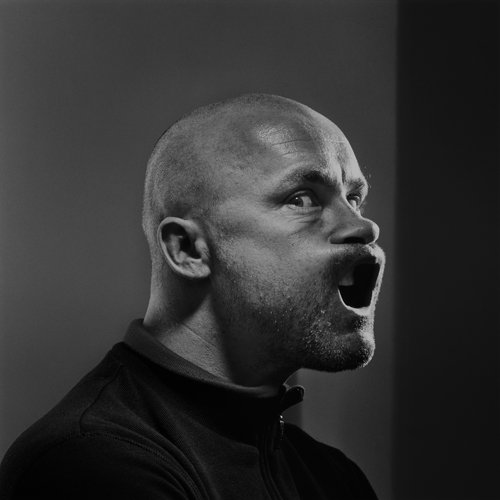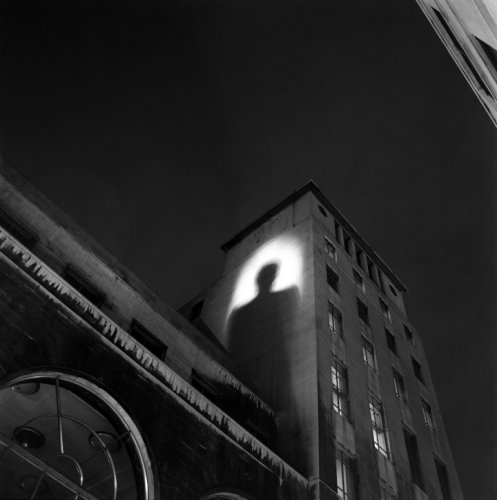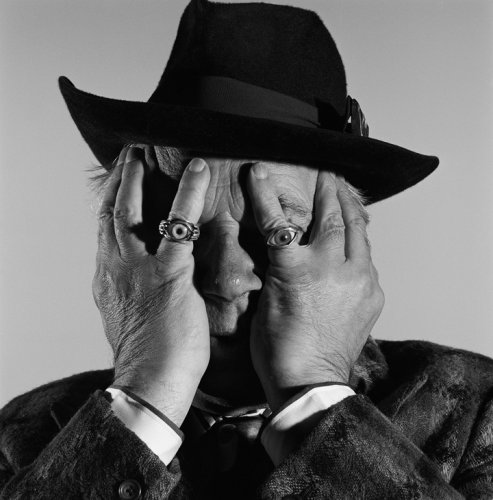 15 November—8 December 2008 
BRIAN GRIFFIN: Photographs 
BRIAN GRIFFIN 'has had a profound effect on photography in the last 30 years… he creates works of art that leave the viewer mesmerised' (British Journal of Photography).
His portraits are renowned: 'politicians, designers, singers… all undergo a magical metamorphosis in front of Brian Griffin's camera' (The Sunday Times). Portraiture is an important aspect of Griffin's work, and his diverse career has encompassed both commercial and fine art photography, film, audio-visual performance, fashion photography and books.
Born in Birmingham in 1948, Griffin studied photography at Manchester Polytechnic's School of Photography, where he was first able to encounter a myriad of artistic movements in the college library – from the Renaissance to Symbolism, Expressionism and Surrealism. His influences have emerged from film or painting, with the lighting in German Expressionist cinema and film noir a major inspiration.
Griffin started work as a freelance photographer in 1972. His TV commercials and music videos include a film documentary for Sir Paul McCartney in 2004. In 2006, he produced images for the corporate book and exhibition The Water People for Reykjavik Energy. For the 2007 State Opening of St Pancras Station, he produced the exhibition and book Team, creating powerful images of workers involved with the project. Magazines that Griffin has worked for include The Sunday Times Magazine, The Face, Time Out, The Observer Magazine and L'Uomo Vogue; and he has produced advertising images for many international companies, including British Airways, Sony, and Smirnoff Vodka. His many music industry clients have included Siouxsie and The Banshees, Elvis Costello, Iggy Pop, Ringo Starr, Peter Gabriel, Depeche Mode and REM.
Griffin has exhibited widely in Britain and abroad: in galleries, museums, photographic biennales and festivals. Highlights from his numerous exhibitions include Portraits of Our Time (1978) at the Photographers Gallery, London; Brian Griffin (1984) at the Olympus Gallery, Tokyo; 20 for Today (1986) at the National Portrait Gallery, London; Createurs d'Images Createurs de Mode (1988) at the Museé des Arts de la Mode, Paris; Towards a Bigger Picture (1988) at the Victoria & Albert Museum; Work (1988) at the National Portrait Gallery, London; Beyond the Portrait (1992) at Derby City Art Museum; Seeing Things (1992) at the Victoria and Albert Museum; People and the City (2003) at Birmingham Art Gallery & Museum; a retrospective: Influences (2005) at the Art Museum, Reykjavik, Iceland; and A Question of Identity (2005) at the National Portrait Gallery, London.
Brian Griffin's work is held by British and international collections, including the Victoria and Albert Museum, London; the Arts Council of Great Britain; the National Portrait Gallery, London; the Museum Folkwang, Essen, Germany; the Birmingham Museum and Art Gallery, UK; and the Art Museum of Reykjavik, Iceland.
This exhibition has been produced in association with ArtInk.