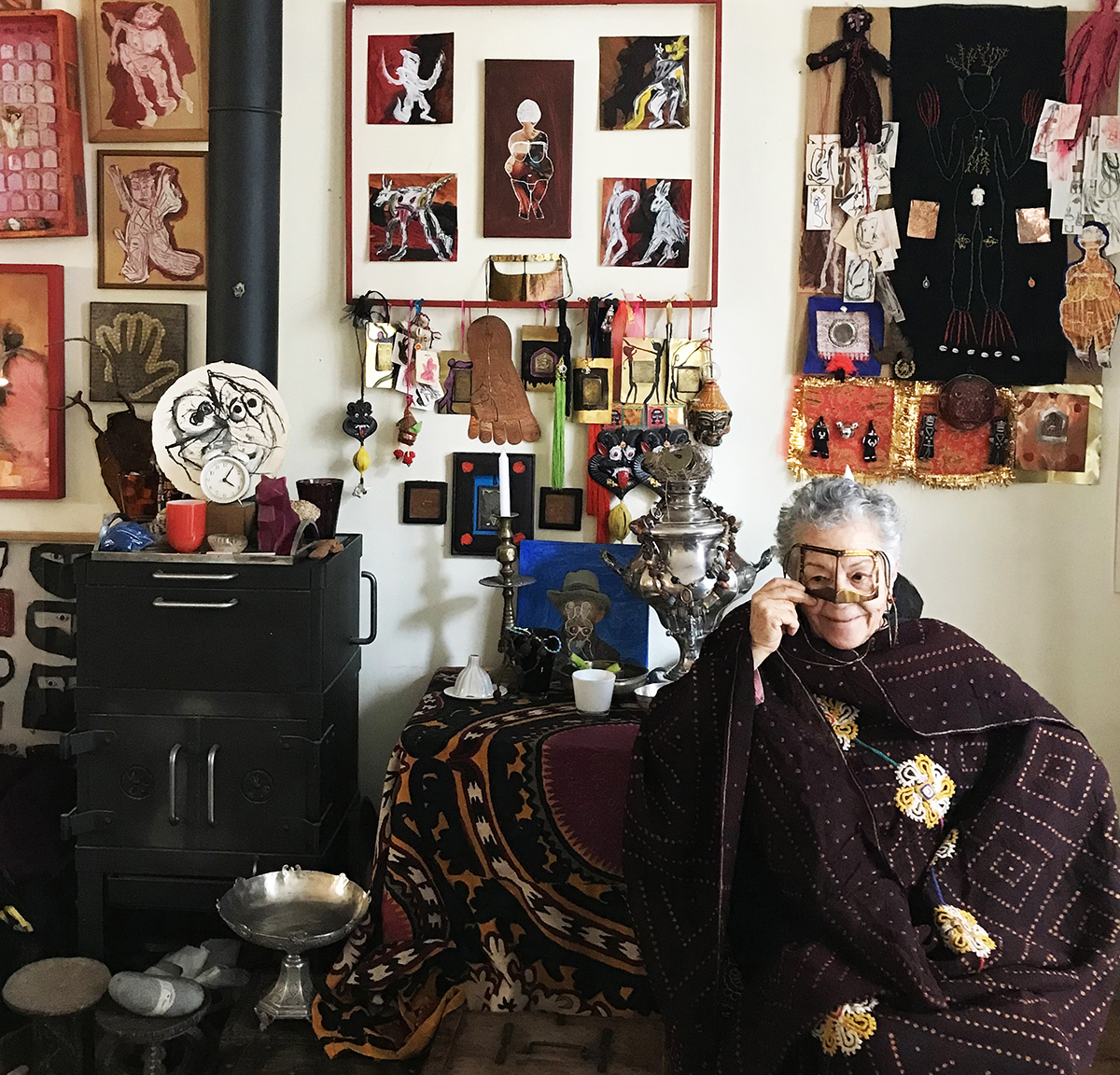 PRESS RELEASE
Christine Khondji: Embroideries & Artist Books
England & Co at the Sotheran's Building, 2 A Sackville Street, Piccadilly, London W1S 3DP.
14 September – 2 October 2023
Mon–Fri, 11am–5pm
CHRISTINE KHONDJI was born into a French-Iranian family in Iran in 1947. She studied archaeology and Islamic art at L'École du Louvre in Paris in the late 1960s. This interest in pre-history led her to visit ancient sites in Africa and Europe where she first encountered the traditional beliefs and practices of Shamanism. Khondji has travelled widely and has lived in Paris, London and Goa. She is now based in Paris where she held her first exhibition in 1995. She has since exhibited in London, Paris, Alexandria, Istanbul, Bahrain and Abu Dhabi.
Most recently, her artist books were exhibited in The Future of Traditions, Writing Pictures: Contemporary Art from the Middle East at the SOAS Brunei Gallery in London. Her artist book in the collection of the British Museum – The poet's coat (after Hafez) – is included in the Museum's current exhibition, Artists making books: Poetry to Politics (ends 24 February 2024). The exhibition curator, Dr Venetia Porter, writes that: 'Literature is a powerful theme in the display, from the tales of The Arabian Nights… to the Persian lyric poetry of Hafez (1315–90), as evoked by Christine Khondji. It was through Hafez that Khondji learnt Persian, while living in London, and she often recites his poetry to herself.'
As a child, Khondji (alternative spelling 'Khondjie') drew continuously, saying that her drawings '… were like the images you make out in flames… They are the djinns, the dives, the nomadic spirits of my childhood in Iran. She says that her paintings, drawings and embroideries emerge from her inner consciousness, and are linked to her long practice of yoga and somatic bodywork techniques.
Her embroideries are an extension of her drawing practice and began as a way of working while she travels: 'I cannot stop working, and the embroidered material I carry along with me at all times.' The recent series exhibited in this exhibition are her Spirit Guardians, stitched outlines of figures that carry amulets from several religions.
Khondji's leoporello (or concertina) artist books are double-sided accordion books with folded pages that alternate back to front. In one series she has inscribed an outline of the recently discovered Paleolithic Venus of Hohle Fels over collages of images of paintings of women by men. This Venus has been a source of inspiration for Khondji as the oldest undisputed example of a depiction of a human being. As the anthropologist who discovered it, Nicholas Conard, wrote: it is 'about sex, reproduction' and is 'an extremely powerful depiction of the essence of being female.'
• This exhibition is accompanied by a display of visionary works from the estate of the self-taught Greek-Cypriot-born British artist Perifimou (1916-2001)