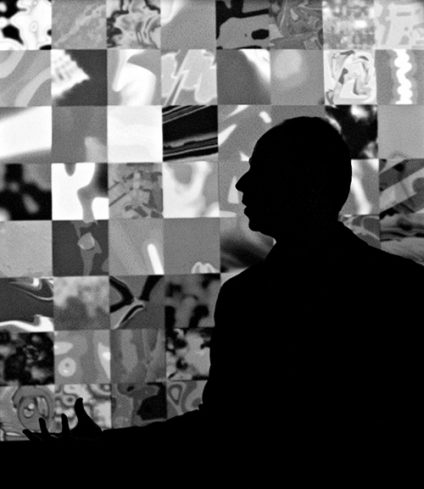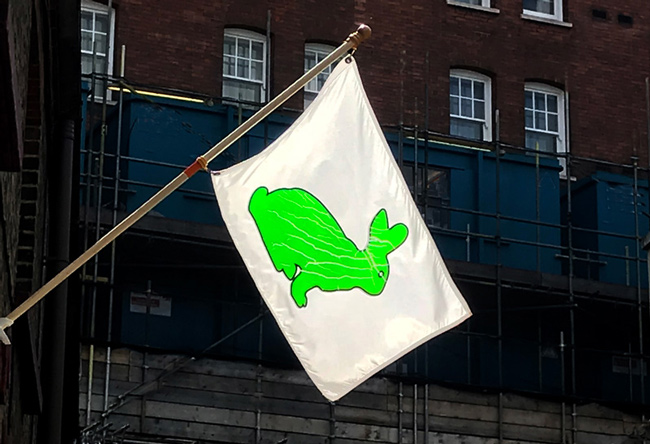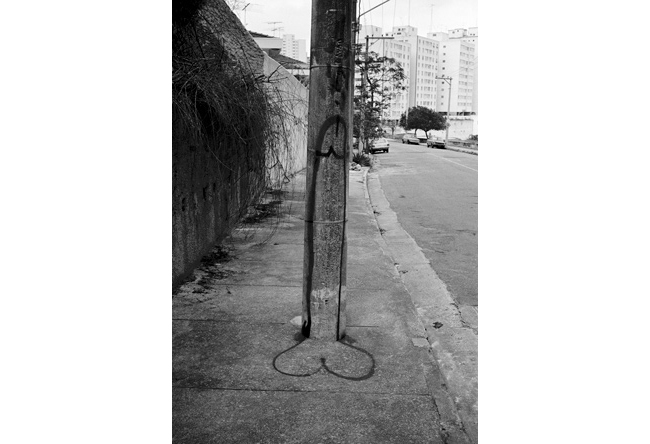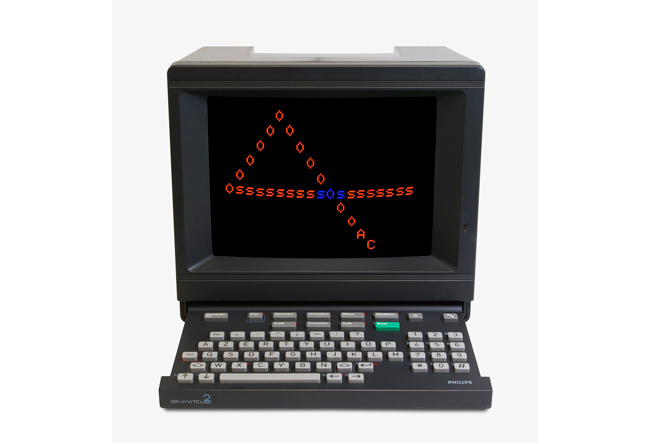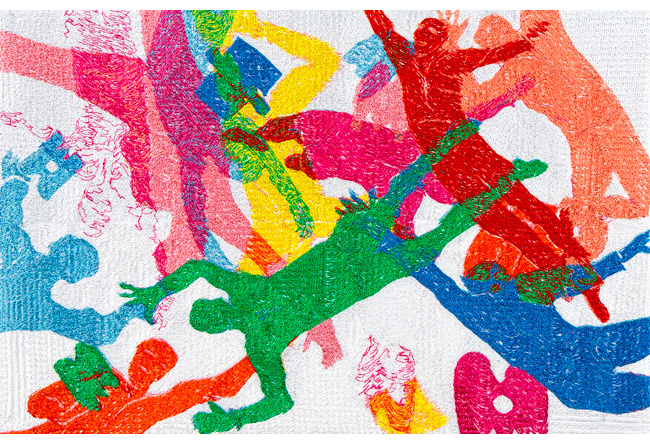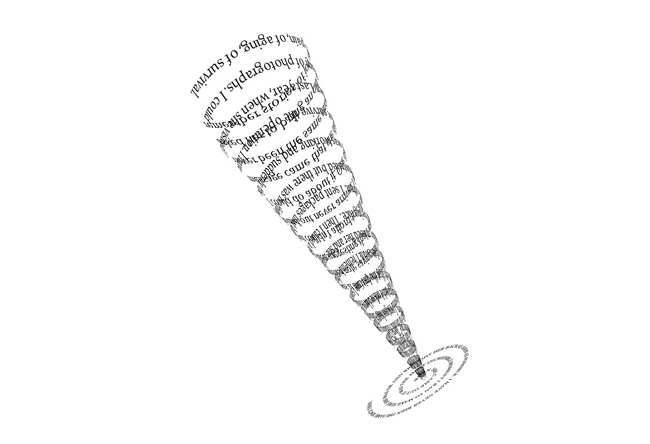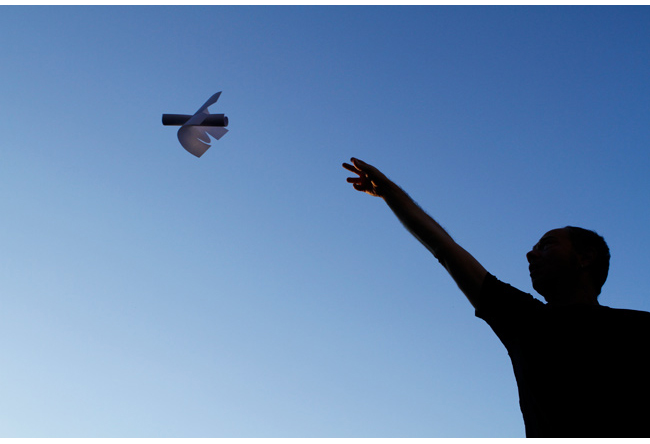 Eduardo Kac (born 1962, Rio de Janeiro, Brazil) moved to the USA in 1989 to study Fine Art at the Art Institute of Chicago. A multidisciplinary artist, his work using new technologies investigates the philosophical and political dimensions of communication processes. He has represented both Brazil and the USA in international exhibitions, but does not want to be bound by any particular nationality or geography.
Kac began his art career in the early 1980s as performance artist in Rio de Janeiro. He is from the generation in Brazil who struggled to reclaim political freedom after years of military dictatorship, and these performances became known as the Movimento de Arte Pornô (Porn Art Movement).
Kac was interested in experimental poetry, and in 1983, began to work with holograms, exploring holography as an interactive art form. His holopoetry explored the relationship between experimental poetry and new media and he began creating animated poetic works on the French Minitel platform. He made his first experiments online in 1985, and became a pioneer of telecommunications art in the pre-web 1980s.
In the early 1990s, Kac attracted international attention with radical works that combined telerobotics and living organisms. His transgenic artwork, Alba (2000), a genetically modified rabbit that used the GFP gene that fluoresces green when exposed to blue light, achieved international notoriety. Kac came up with the phrase bioart and with other neologisms to describe his transdisciplinary art practice, including holoart, transgenic art (the integration of human genes in an artwork) and plantimal, referring to a plant infused with human genes. His current practice brings together the digital and the biological, as he examines linguistic systems, dialogic exchanges, and interspecies communication.
In 2017, Kac collaborated with the French Space Observatory and a French astronaut to have a sculpture (Inner Telescope) created aboard the International Space Station. Kac lectures and publishes worldwide, and his work has been exhibited internationally, including at the Mori Art Museum, Tokyo; Reina Sofia Museum, Madrid; Zendai Museum of Modern Art, Shanghai; Seoul Museum of Art, Korea; Yokohama Triennial, Japan; Bienal de São Paulo, Brazil; and International Triennial of New Media Art, National Art Museum of China, Beijing. Permanent collections holding his work include the Museum of Modern Art, New York; Museum of Modern Art of Valencia, Spain; ZKM Museum, Karlsruhe, Germany; Museum of Modern Art in Rio de Janeiro; and Victoria and Albert Museum, London.