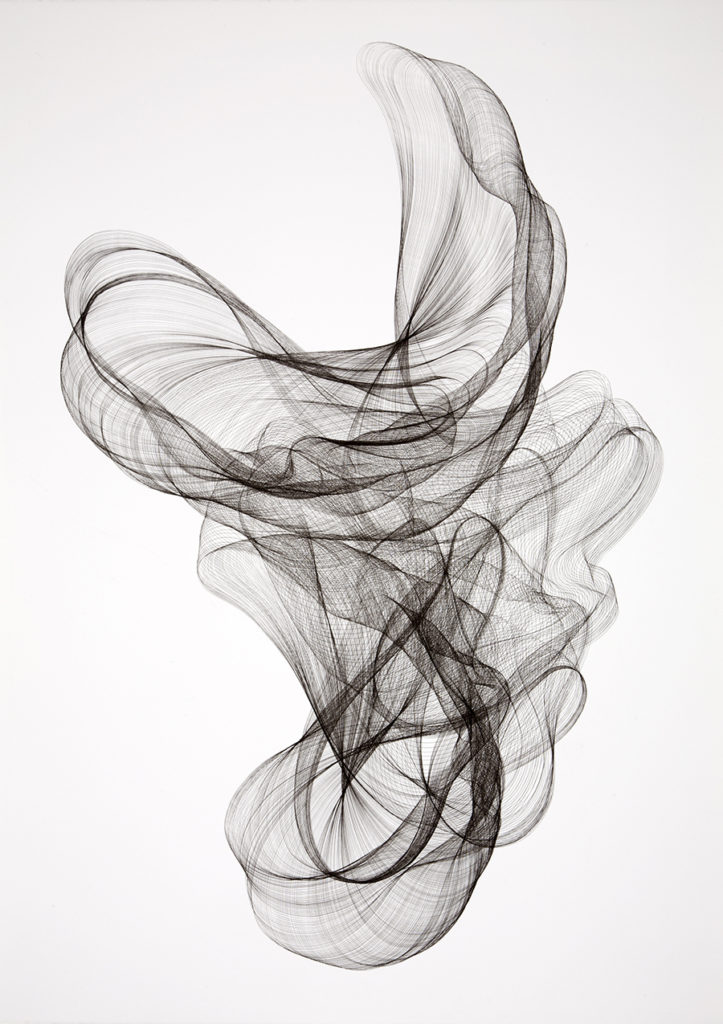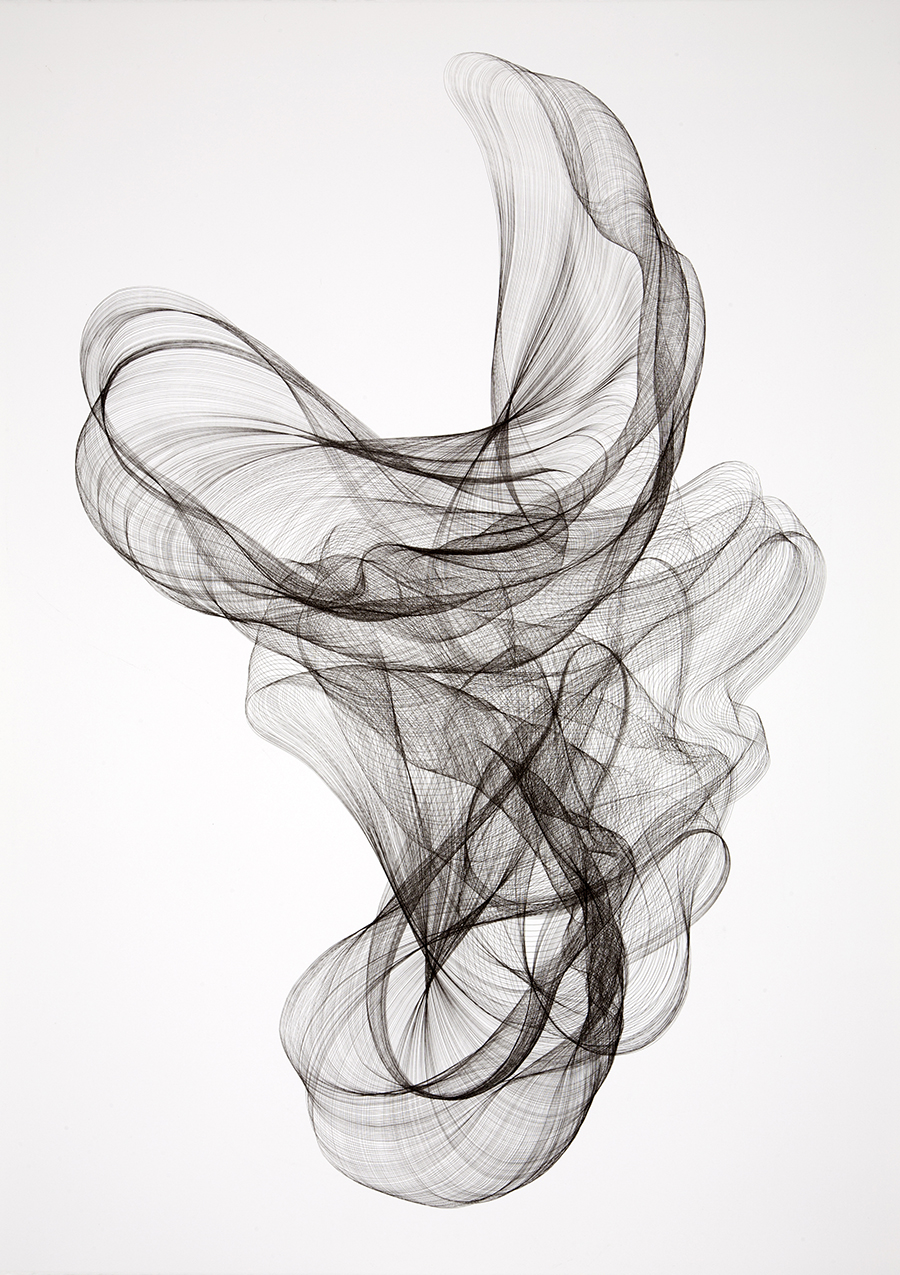 Press Release

ENGLAND & CO at DRAW ART FAIR LONDON 2019
Saatchi Gallery, 17–19 May 2019
(Preview 16 May)

England & Co's presentation at Draw Art Fair London will primarily focus on abstract drawings by two artists from different generations: Paule Vézelay (1892-1984) and Jason Wallis-Johnson (born 1966). Another gallery artist, Harald Smykla (born 1961), will produce performance drawings in a separate studio space within the fair on the second floor of the Saatchi Gallery.
Paule Vézelay was a British artist who lived in Paris between the wars and became an active member of the Parisian avant-garde. An innovative abstract artist, she was a member of the group Abstraction-Création and exhibited in several significant exhibitions of non-figurative art in Europe in the 1930s. After moving to France and adopting the name Paule Vézelay, she lived for several years with the Surrealist artist André Masson (two Masson drawings from her collection will be shown at Draw Art Fair London), and mixed with many of the most significant artists of pre-war Paris including Kandinsky, Miró, Mondrian, Jean Arp and Sophie Tauber-Arp. Her early work was figurative, but apart from her Surrealist-inspired works from the 1930s and her wartime drawings, she was one of the first British artists to commit totally to the abstract movement. In The Dictionary of Abstract Painting, Michel Seuphor praised her work for its "discreet charm and elegant purity". In 1939, Vézelay returned to England and, although she exhibited in France after the war, it was not until the Tate Gallery retrospective exhibition of her work in 1983 that she began to receive renewed attention in her home country. England & Co have represented her Estate since 1988, and her works are represented in museum and public collections in Britain and abroad.
Jason Wallis-Johnson is a British artist who studied sculpture at the Royal College of Art. He has developed a diverse practice that includes sculpture, drawing, map-related lightboxes, and three-dimensional drawings in silicone. The Victoria and Albert Museum acquired his London Lightbox; and four of his drawings were acquired by the Department of Prints and Drawings at the British Museum.
Wallis-Johnson's map-based drawings using silicone are made in detailed fine relief, and often subtly subvert known maps to create new, imaginary geographies. His mesmerisingly fine drawings use manual techniques to produce what seem to be mechanically-made abstract designs and devices on paper. He uses a method known as 'carbon drawing' where the pressure of drawn lines is transferred on to a sheet of paper placed below the carbon paper that is his actual drawn surface. The manual origins of the drawings are indicated by measurement and plotting guides; by the punctures made by pinning both the carbon and final underlying paper to a drawing board; and by the appearance of occasional irregularities and pressure marks. The resulting drawings are extraordinarily delicate and subtle, and have a serene, uncannily calm presence.
Harald Smykla is a German-born artist based in London. He studied painting and printmaking at Karlsruhe in the 1980s, and pictorial concerns still inform the drawing and live art practice he has pursued since the late 1990s. He first exhibited with England & Co in 1991, and has exhibited and performed throughout Britain and Europe. Many of his drawings are the outcome of his ephemeral performative practice, and he will perform Movie Protocols and other drawing activities in his temporary studio residency space throughout the fair.
His Movie Protocols are pictographic shorthand notations of films, created in real time as the artist watches them. Swift line drawings chase one another like words across a page, while he makes a graphic record of every take. Capturing film through live drawing turns the usually passive process of watching a movie into an active one that generates its own visual language. Hectic cuts and on-screen movement result in rapid graphic ciphers; when the camera lingers, Smykla can generate pictorial detail, even recognisable portraits of actors. Each drawing performance lasts exactly as long as the film he has chosen, so signs of exhaustion, stress, despair and relief can be observed in both the artist and the drawing.