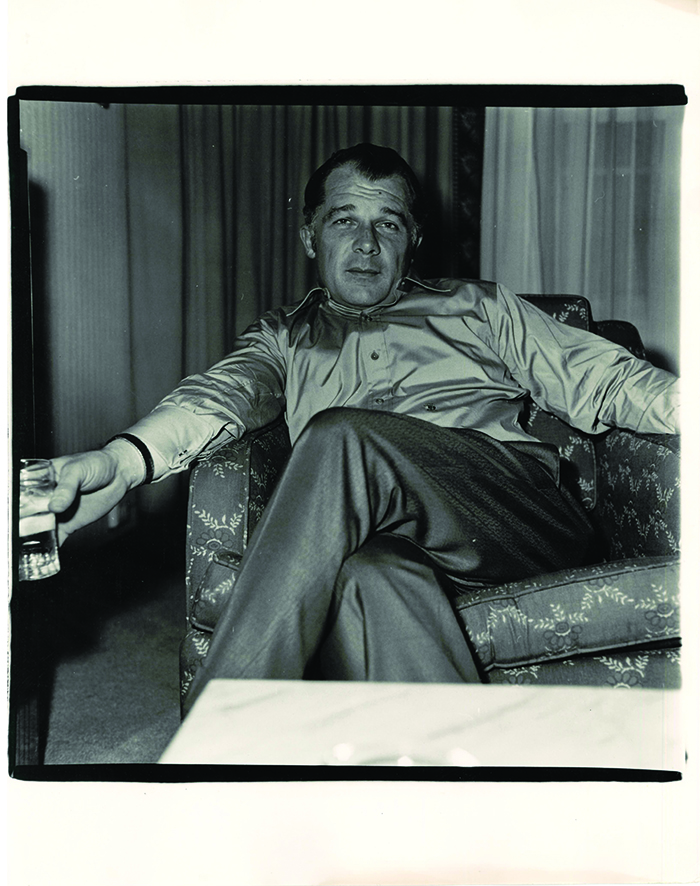 PHOTO LONDON 2019
16 – 19 May, at Somerset House
England & Co presents a cabinet room display of photographs from the 1960s, 1970s and early 1980s. Works by established names, such as photographers Diane Arbus and Helmut Newton, and artists Susan Hiller and Cecilia Vicuña are exhibited alongside recent rediscoveries. There is a particular focus on work by artists/photographers of the 1970s where the concept that 'the personal is political' informed their practice, particularly in the case of women artists, and a substantial group of the works exhibited are images relating to performance art.
Tina Keane's practice reflects a feminine aesthetic which combines femininity, gender roles, sexuality and an element of play. She produced a sequence of private photo booth performance images, SHE (1977-78), that prefigure her ground-breaking multimedia performance at the Hayward Gallery, London in 1978. Susan Hiller's Photomat Self Portrait Series are examples of self-portraiture using vernacular means. British artist/photographer Sue Barnes explored feminist themes about self-identity, family, and 'the home' in the 1970s and '80s. Her domestic environment and her own 'self' were her major concerns and themes, and she documented her own private performances. Anne Bean has worked as an installation and performance artist for more than 40 years, using many media, including photography, light, drawing, video and sound, together with materials ranging from fire and pyrotechnics, to wind and steam. Collaborative photographic images record her performances – sometimes specifically performed for camera.
Chilean-born, New York-based artist, Cecilia Vicuña's ephemeral performance works also exist after the event as photographic documentation that she directed and choreographed in a collaborative process. Her series of performance images, Vaso de Leche (Glass of Milk), published as an edition by England & Co with the artist, are a 'synopsis' of a politicised performance from 1979 distilled to its pure, potent symbolism. Political and subversive themes helped British-based Michael Druks establish an international reputation in the 1960s and 1970s for his highly original conceptual work incorporating performance and photography.
Clay Perry documented London's avant-garde in the 1960s, as evidenced by his image of Dutch artist, Tjebbe van Tijen drawing a line on the streets of Notting Hill in 1966 as part of van Tijen's 'Continuous Drawing' project (which is still on-going). Perry produced many iconic portraits of artists, photographing Yoko Ono at her early exhibition at the Lisson Gallery and during his time as in-house photographer for the experimental Signals Gallery run by David Medalla and Paul Keeler from 1964-66. Howard Selina actively used photography in his land-art works and performative conceptual works of the 1970s. John Francis Brown was influenced as a photography student in the 1970s by Underground film-makers such as Stan Brakage and Malcolm Le Grice. Brown's series of 'Experimental Narratives' from the late 1970s are photographic works constructed by his assembling and printing images together in seemingly random combinations. This process creates unsettling narratives by association: these are images as 'psychological events' akin to Victor Burgin's 'psychical spaces of fantasy and projection, recognition and misrecognition'.