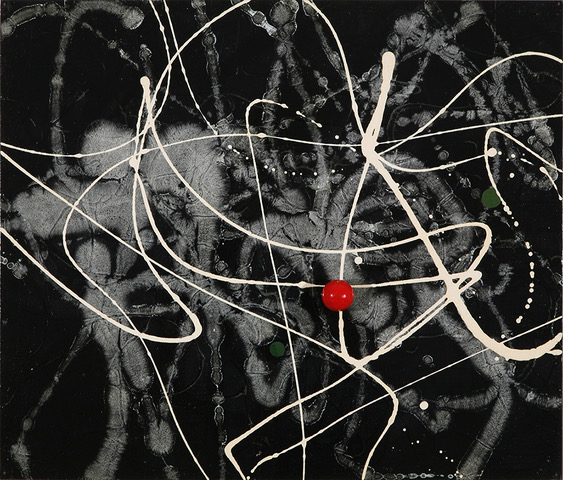 LONDON ART FAIR 2021
20–31 January 2021 / Online
The 33rd edition of the London Art Fair took place online this year.

Additional works were available here on our gallery website and we will be available to discuss artworks and pricing, to send additional images and to arrange a viewing when it is possible.
Do contact us by email: info@englandgallery.com.
This year we are exhibited several themed groups of works and added images throughout the duration of the online fair:
EDIT: ABSTRACT WORKS ON PAPER includes drawings by British artist Paule Vèzelay (1892-1984) who spent her pre-war career in Paris and committed herself to the abstract movement; and a series by contemporary Dutch artist Marja Koenraad, who creates rhythmic, colourful, abstract works on paper inspired by her fascination with ornamentation, decorative designs and modernist textile design.
EDIT: 'MODERN BRITISH' PAINTINGS AND SCULPTURE includes a cut-metal sculpture from the 1960s and two large mixed media paintings by the British sculptor and painter Anthea Alley (1927-1993), who is currently represented in the Arts Council exhibition Breaking the Mould – Sculpture by Women since 1945.
JDH Catleugh (1920-2009) participated in the highly influential exhibition This is Tomorrow at the Whitechapel Gallery in 1956: his painting Configuration in Time, produced a few years earlier in 1952, brings together his early use of Jackson Pollock's drip-and-pour technique with his own interest in the futuristic Space Age.
Rolf Brandt (1906-1986), artist brother of photographer Bill Brandt, is represented by a subtly complex abstract painting of interlocked forms from the 1950s that draws on Aztec geometry and Brandt's early contact with Paul Klee and the Bauhaus.
Albert Herbert (1925-2008), known for his metaphoric use of Biblical imagery, is represented by Ark, a seemingly primitive, yet sophisticated painting from 1986. Theme Portugaise is the title of a small painting by the much-travelled British painter Martin Bradley (b.1931).
Aubrey Williams (1926 Guyana – 1990 London) was a significant – and in recent years an increasingly recognized – figure of post-war painting in Britain, and our presentation includes a painting from his Galaxy series.
The sculptor Heinz Henghes (1906-1975) made his pair of terracotta figures, Farmer and Wife, in 1956 to be exhibited in one of the exhibitions Sculpture in the Home, organised by Henry Moore after the war.
EDIT: PHOTOGRAPHY includes a Kensington rooftop view from the 1930s for Lilliput magazine by Bill Brandt (1904-1983) and atmospheric portraits by Angus McBean (1904-1990).
Works from the 1970s include vintage prints from the series of travelling entertainers and vaudeville performers by Rolph Gobits (b.1947); small-scale vintage prints made at the RCA by Carolyn Gowdy (b.1956); and combination images influenced by Underground cinema by John Francis Brown (b.1951).
Very recent images were produced during the first pandemic lockdown by sculptor Paul Hazelton (b.1967). The sculptural objects Hazelton constructed to photograph are based on the seaweed known as Mermaid's Purse: his vulnerable, tiny naked figures are safely encased, but are alone in their bubbles.
LONDON ART FAIR EDITIONS: Prints from a series of Views of London by Italian-born, London-based artist Alberto Duman (b.1966), works by a Conceptual artist who uses text substitution to make images based on tourist postcard views of London; and photographic editioned prints by Clay Perry (b.1940) of two of his iconic portraits Yoko Ono in 1967 holding a glass hammer and a glass sphere.