Georgia Russell in Holland Paper Biennial 2008
Until 14 September 2008
Gallery artist Georgia Russell is currently included in the Holland Paper Biennial 2008 at the CODA Museum in Apeldoorn, the Netherlands.
10 May 2008 
England & Co is sad to announce the death of Albert Herbert. He has been associated with the Gallery since 1988—a great friend and inspiring artist who will be very much missed.
Press: The Independent and The Guardian.
Photographs by Jane England
April–May 2008
Gallery curator and director Jane England has an exhibition of her early photographs, together with vortographs by Alvin Langdon Coburn, at the Ancient & Modern gallery, London EC1.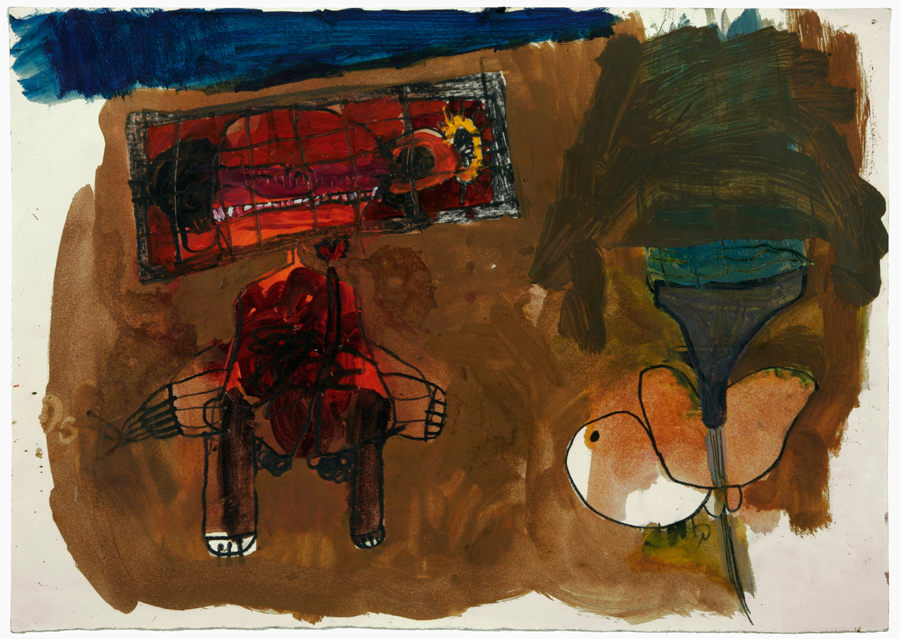 Rego acquired by the British Museum
April 2008

A rare early work on paper by Paula Rego from a private collection has been acquired by the British Museum from the gallery.


Stuart Brisley in the British Museum
April 2008 

The British Museum has acquired five works on paper by Stuart Brisley from England & Co. The works address political issues, including the fall of the Berlin Wall, Ireland and the IRA, and the British monarchy.
British Outsiders in Paris
Clive James: browsing at England & Co
March 2008 
What started as a personal archive has expanded into cyberspace as author, critic and collector Clive James shares his enthusiasms with a worldwide readership at clivejames.com. The site has sections entitled Text, Video, Audio – and Gallery, which features England & Co artists Albert Herbert, Georgia Russell and Geneviève Seillé.
Abbassy's Persian Perspective in New York
24 February–16 March 2008 
Samira Abbassy is one of the artists currently featured in the Persian Arts Festival in New York. Four of her new works can be seen in Weaving the Common Thread at the Queens Museum of Art. Subtitled Perspectives from Iranian Artists, the exhibition explores the influence of the post-revolutionary Iranian diaspora on contemporary Persian art.
Stuart Brisley's Crossings
12 February–5 April 2008
Stuart Brisley's new exhibition Crossings at the John Hansard Gallery in Southampton offers a compelling account of two tragedies: the sinking of two famous 20th-century ships, the RMS Titanic and the MV Estonia. In the sound installation Touching Black Ice, Brisley explores the legacy of the Titanic which sank on its maiden voyage after leaving Southampton in 1912. His new film Estonia retraces the story of the sinking of the ferry in the Baltic in 1994 and "combines the dread of the event with the strangeness of revisiting a site of disaster".
November 2007–13 January 2008 
… in Cardiff where Stuart Brisley, Ian Hinchliffe, Alastair MacLennan and Tatsumi Orimoto are featured in Flashes from the Archives of Oblivion at the Chapter gallery. The exhibition brings together photographs, videos, drawings and ephemera documenting seminal performances of the 1970s, along with recent works.