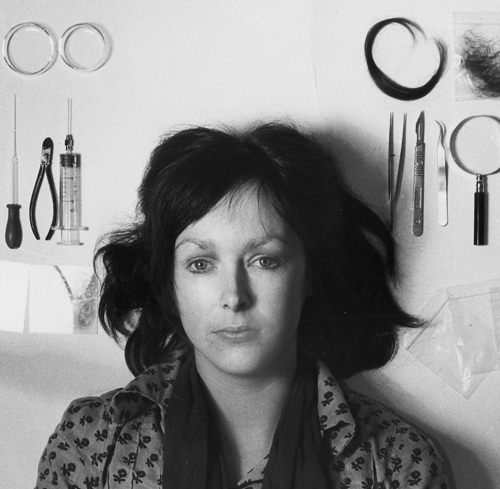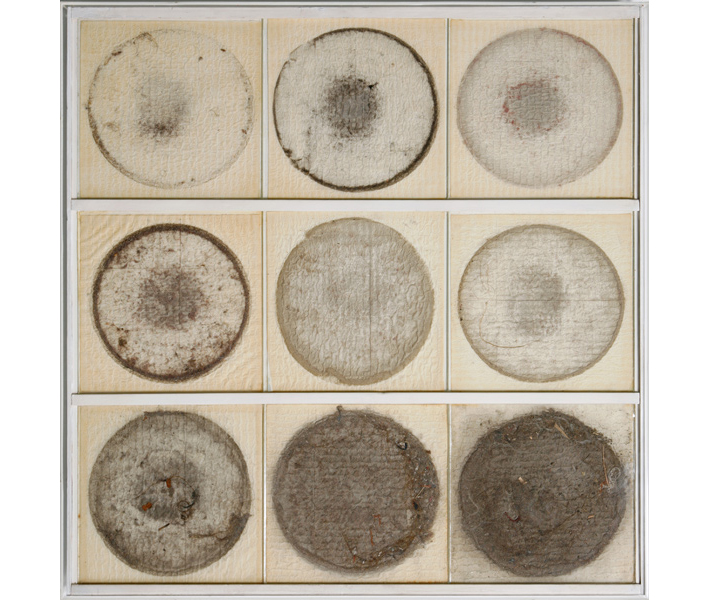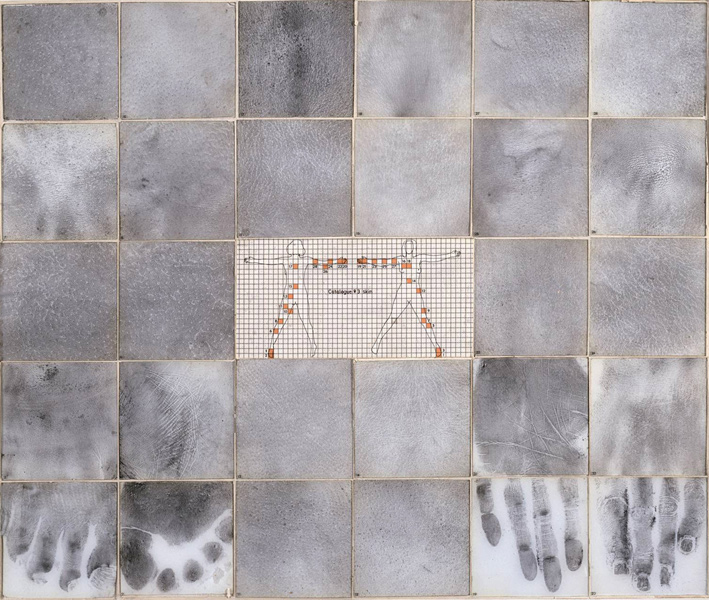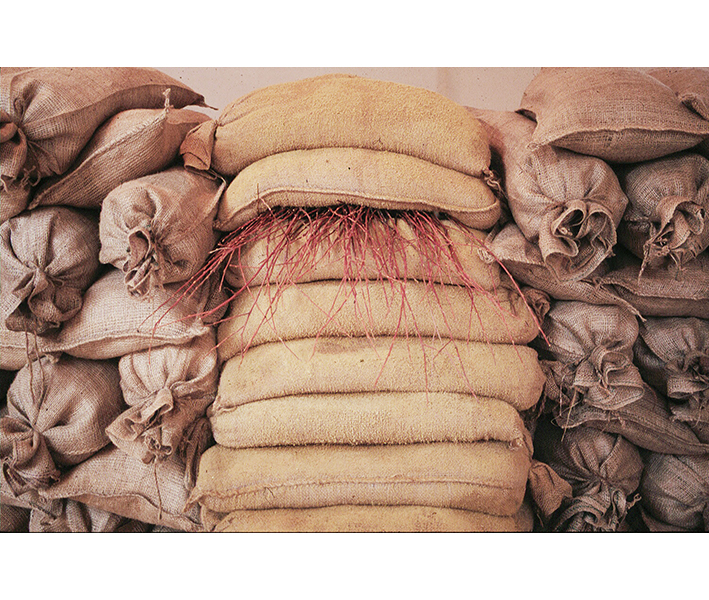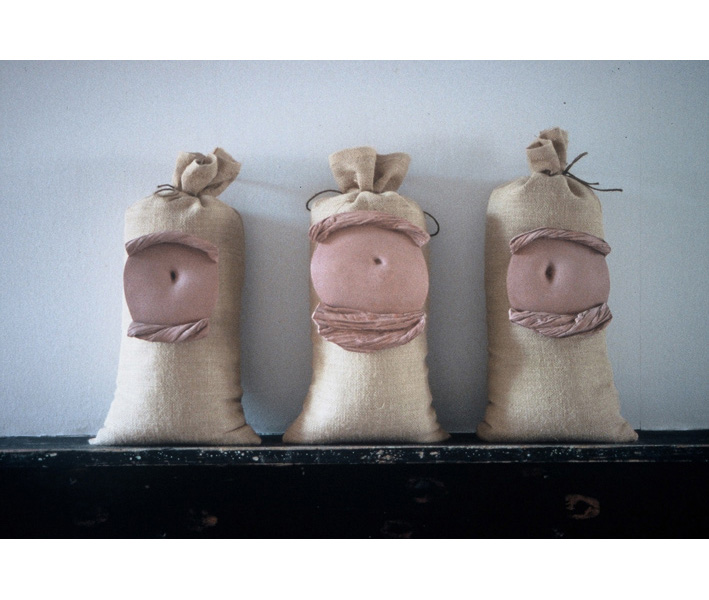 Judy Clark is an British artist born in 1949. After studying at Portsmouth University, she studied at the Slade School of Fine Art in London. Her Slade postgraduate show in 1973 led to the solo exhibition Issues in the same year with Garage Art Ltd, in Covent Garden, London.
The work in the Issues exhibition used bodily detritus to explore ideas about identity, pollution and taboo. Clark became well known in the 1970s for these works that concentrated on the (mostly female) body and its traces. Although often labelled exclusively as feminist, she says that those works also focused on "forensic science and the potential for power that residual body matter can acquire". Her original and unusual subject matter and concepts attracted press and curatorial attention, and influenced the practice of other women artists at that time.
Works from Clark's Issues exhibition were purchased by the Tate and Arts Council at the time, and were later included in Art as a Thought Process at the Serpentine Gallery (1974); Reflected Images at Kettles Yard (1977); and in Live In Your Head at Whitechapel Art Gallery ( 2000).
Since the 1970s, Clark has continued her experimental practice, using a variety of media, working in series encompassing drawing, sculpture, painting and photography. In 1998, she had a solo exhibition, The Occupier, at Pallant House Gallery, Chichester. After receiving various Arts Council funding grants, a major award from them in 2001 enabled Clark to have a focused period of time to develop ideas and produce new work. She is currently working on a series of works around the subject of camouflage.
Works from her Issues series were featured in the exhibition Beneath the Radar in 1970s London at England & Co (2010); and two works from the same series held in Tate's collection were included in Art for Whom?, the display of 1970-80s British art at Tate Britain. In 2014, Clark was represented in the exhibition artevida in Brazil, where three of her works were included in the section artevida (corpo) at the Casa França-Brasil in Rio di Janeiro. Clark has exhibited works from the 1970s with England & Co at Photo London, Somerset House in 2016, 2017 and 2018.