Clay Perry's avant-garde Constellation respond online
1–23 May 2009
Artists including Yoko Ono and David Medalla who feature in Constellation: Clay Perry's photographs of London's avant-garde art scene in the 1960s are among those who have responded to the exhibition on their own websites and blogs.
Harald Smykla's new Movie Protocol: Metropolis
26 March 2009

Harald Smykla marked the City X exhibition at England & Co with a performance of his Movie Protocol: Metropolis in which he used a monitor and overhead projector to make a simultaneous transcription of Fritz Lang's 1927 film onto rolls of clear acetate; his pictographs were projected onto the gallery wall behind him as he worked.
Contained Thoughts at the Courtauld Institute
Georgia Russell: Washington and Ontario
February–June 2009
Gallery artist Georgia Russell will be included in two new international exhibitions early this year. Firstly, The Book Borrowers: Contemporary Artists Transforming the Book at the Bellevue Arts Museum, Washington, USA (24 February–14 June 2009); and second, the exhibition of book works Novel Ideas at the Oakville Galleries in Ontario, Canada (7 March–31 May 2009).
Stuart Brisley on stage at the Performance Saga Festival, Lausanne
12–14 February 2009
Stuart Brisley is one of the artists invited to take part in this year's Performance Saga Festival in Lausanne. Curated by Katrin Groegel and Andrea Saemann in collaboration with Arsenic Centre d'art scénique contemporain, the festival brings together artists from different generations. Open Dialogues: Performance Saga invites writers to respond to these performances online and in print, in English and French.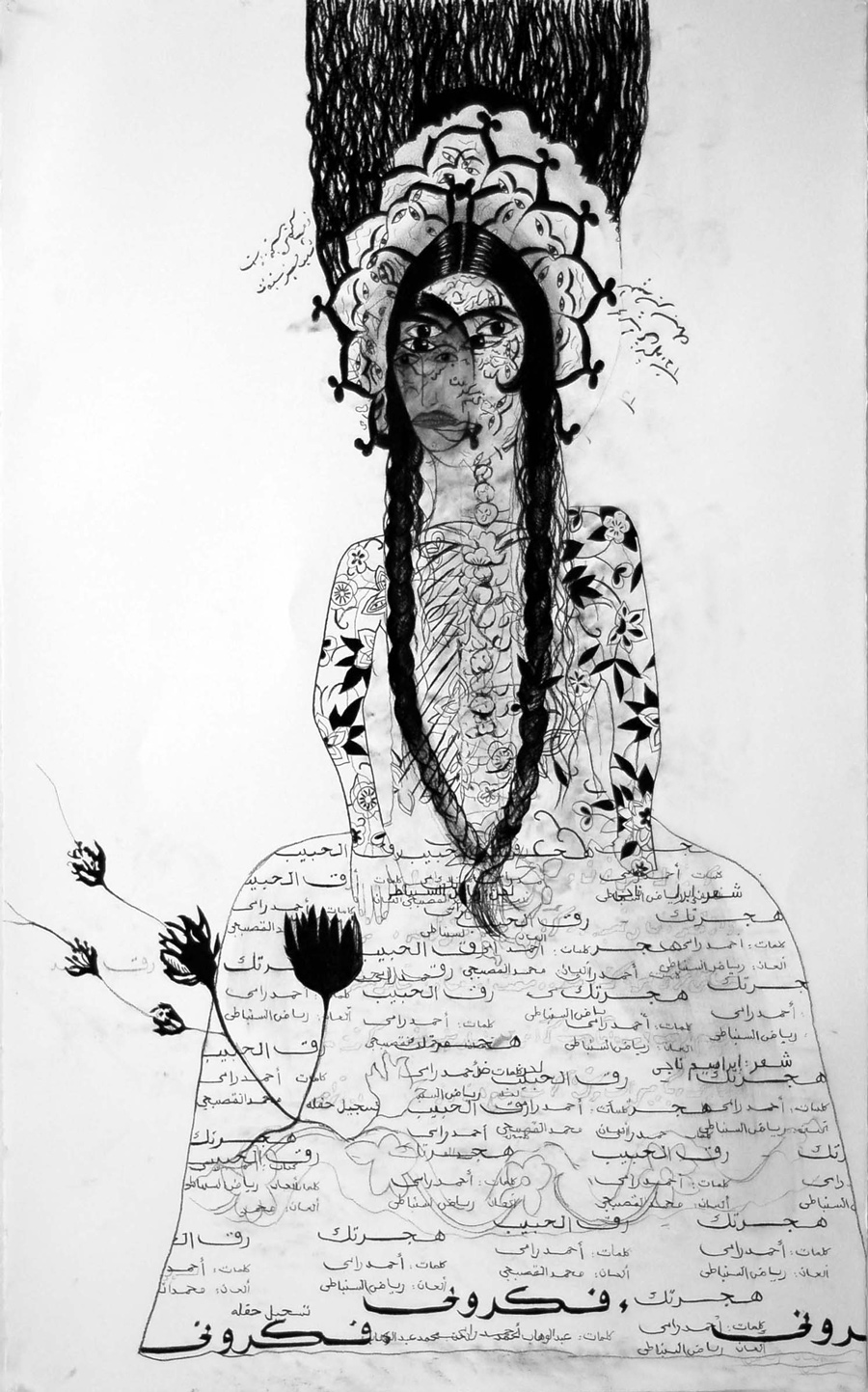 Abbassy acquired by the British Museum
January 2009
The charcoal on paper drawing Unravelling by Samira Abbassy has been acquired from the Gallery by the Department of the Middle East at the British Museum.
Georgia Russell in Oklahoma
Until 4 January 2009
Georgia Russell is one of the artists included in the exhibition Imaginative Qualities of Actual Things at Price Tower Arts Center, Bartlesville, Oklahoma. The exhibition explores the role of art in environmental awareness through 'object reassignment'.
Liliane Lijn: Let There Be Light
November 2008

Liliane Lijn was one of the five artists (who included James Turrell and Anthony McCall) whose primary medium is light and who were featured in the BBC1 programme Let There Be Light directed by Tim Kirby. The programme was part of the Imagine series presented by Alan Yentob.
Jason Wallis-Johnson on the Moderne Calendar
The year 2009

The New York company Mrs John L Strong has a long tradition of hand-engraved stationery. Each year they produce a range of limited-edition desk calendars and, in the first of a series of collaborations with artists, they have chosen 12 of Jason Wallis-Johnson's meticulous drawings for their 2009 Moderne Calendar.
Photographs by Jane England at Zoo Art Fair
October 2008

Ancient & Modern gallery exhibited photographs by Jane England (curator and director of England & Co) at the Zoo Art Fair, Royal Academy of Arts, London, together with works by Alan Kane, Peter Linde Busk, Matthias Dornfield, Des Hughes and Ruth Ewan.